Google attempts to save emailers from themselves with 'Undo Send' feature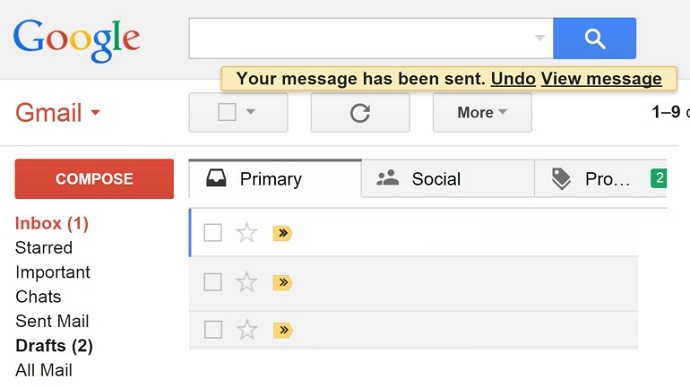 It inevitably happens to everyone: You send an email and immediately regret it. You want to crawl in a hole and die because there's no way to get it back. But Google aims to help, and finally launched its "Undo Send" feature to the Gmail-using masses.
BREAKING: @gmail Is Finally Introducing a Way to Un-Send Emails: http://t.co/dRodvHTBCD#ThankYouGoogleGods via @Cosmopolitan

— Stephanie Arbetter (@starbetter) June 23, 2015
Gmail has long stopped job hunters from sending out their cover letters without their resumés, with a friendly pop-up reminder that they have written "Attached is" in their emails without adding any attachments. Now those same job seekers can recall an email in which they, say, forgot to change the name of the company to which they are applying before the hiring manager gets to see it.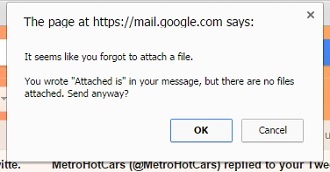 Google formally launched its "Undo Send" feature on Monday, giving Gmail users up to 30 seconds to cancel an errant email they've sent into the ethers of the internet.
It's "one of the most life-saving software tweaks ever invented," Quartz's Leo Mirani wrote.
Yet the feature has actually been around for over half a decade. Google unveiled the beta version of Undo Send in March 2009, and ‒ until Monday ‒ it lived in the relative anonymity of Google Labs, its experimental section mainly meant for power users.
"An email to the wrong Larry pushed me over the edge. I could undo just about any other action in Gmail — why couldn't I undo send? Many people agreed, including Yuzo Fujishima, an engineer in the Tokyo office," Google user experience designer Michael Leggett wrote in a blog post at the time, unveiling the feature. "My theory (which others shared) was that even just five seconds would be enough time to catch most of those regrettable emails."

Undo Send doesn't actually recall the message, though. Enabling the feature means that the email isn't sent right away. Users can specify how long the message sits before it goes out to its recipient(s). It's not a long period of time ‒ between five and 30 seconds.
(So, no, it won't help with that drunken email you sent to your ex last night.)
If your browser crashes, the email still gets sent, Leggett said.
Melissa Coughlin used the beta version of the feature "all of the time."
"I mainly use it for when I inadvertently hit send too early. I also use it if I realize I hit reply all by accident, forgot to CC someone, forgot an attachment ‒ though Gmail is creepily good at telling you about that! And when I realize I made one ‒ or one hundred ‒ typos," she told RT.
"I've also used it when I send a mean email and immediately regret it," Coughlin admitted.
There may be an Undo Send button now, but don't worry there's still PLENTY of other ways you can humiliate yourself

— Eliza Bayne (@ElizaBayne) June 23, 2015
Brett Cooper has used Undo Send for years for many of the same reasons.
"I browse Google Labs every so often just to see what new features are available. I added it because I frequently hit send before I should, so this gives me a few seconds to think about what I just did," he told RT. "Usually I unsend because I forgot an attachment or forgot to include someone in the email."
Before Google moved Undo Send from the obscurity of the Google Labs tab to the main tab in Gmail Settings, they also introduced it in their new mobile email application called Inbox, a previously invite-only, experimental app that the company opened up to everyone at the end of May.
The app allows for bundling separate-but-related emails together ‒ for instance, all messages about an upcoming vacation ‒ as well as Swipe to Delete and the ability to control email signatures. Adding Undo Send to Inbox marked the first time the feature was available on phones, despite the longevity of the feature in Google Labs.
Users will have to turn on Undo Send in their Gmail settings, as it is not turned on by default. Those who used the feature in Google Labs, however, will have their settings transferred automatically.
You can share this story on social media: