Dylann Roof's obsession with 'My Little Pony'? New York Times tricked by British teenager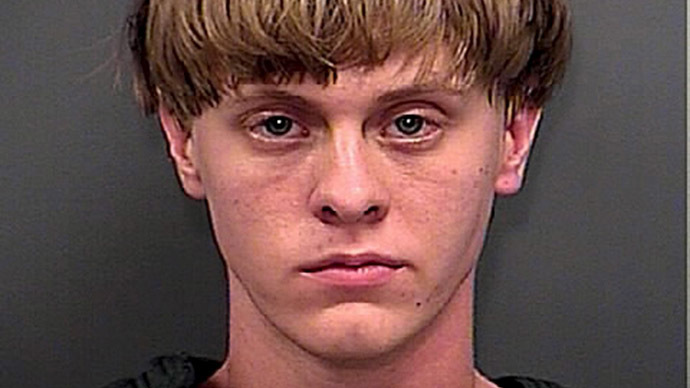 The New York Times reporter who published a story over the weekend on Charleston, South Carolina church shooter Dylann Roof's online manifesto was fed fabricated details, including that Roof was a fan of 'My Little Pony' and interested in 9/11 memes.
Benjamin Wareing, supposedly a 16-year-old Briton, claimed the bunk details in a blog post titled 'Why I Messed With The Biggest News Outlet in The World - A Report,' which includes a screenshot of the Times' article, written by Pulitzer Prize winner Frances Robles.
Reporters had taken to social media to find anyone connected to Roof, the 21-year old white supremacist who killed nine people at a Bible study last week at an iconic African American church in Charleston.
READ MORE: Dylann Roof 'manifesto': Massacre suspect explains why he 'chose' Charleston
According to Wareing's account, Sadrak Ramirez, an alleged Facebook friend of Roof's who lives in South Carolina, was contacted by reporters. He knew nothing of Roof, he told reporters, but referred them to his actual friend, Wareing, who told reporters of writings he said were made by Roof on a now-defunct Tumblr account.
According to communications between Wareing and Robles that Wareing offered to Fusion, the teen told the NYT reporter that he was preparing an essay on Tumblr and writings of troubled youths. The emails the pair exchanged show that Wareing never gave Robles a URL or screenshot of the made-up Tumblr account.
The Times' story, first published in the early afternoon on June 20, quoted Wareing as such:
"He just made really stupid but obvious statements about people from other races," Mr. Wareing said in an email. "He would call black citizens 'nuggets' and such. He never made direct threats at all on Tumblr, at least it didn't seem like that, just weird ramblings about how he felt he 'didn't fit in.'"

Among his writings were images of 9/11 "memes" and of "My Little Pony," Mr. Wareing said.
Archiving site NewsDiff has retained the original version of the story and how it was edited hours later, when Wareing's fake details were removed.
Robles responded to the errors via Twitter: "As I lament a bad day of being Twitter-Trolled, I remember that 9 people died Wednesday for no other reason than being black. #Perspective."
The NYT said the incident is still under review.
"We removed those paragraphs as soon as we had reason to doubt them, and they would have been removed under any circumstances and replaced by newer reporting," Times Deputy National Editor Peter Applebome told Fusion.
"We're still reviewing the matter and will post an editor's note to run with the story online."
Wareing told Fusion the goal of his interaction with a reporter for a major news outlet was to test how far the ruse could go.
"People could think that this was a joke or a lark, but it wasn't," Wareing said. "Our ultimate goal of this was to see if a reporter would publish something that was completely untrue."