2 teens, 2 adults injured in Jersey City public shooting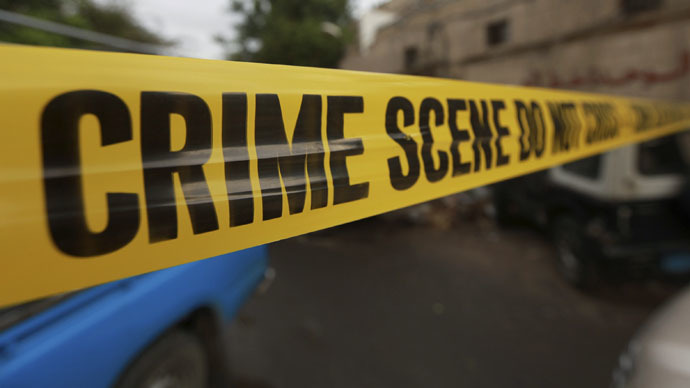 Four people, including two 15-year-old teenagers, were shot in a park in Jersey City, New Jersey amid a large basketball court party. This is the third mass open-air shooting to target partygoers in the US in the space of two days.
READ MORE: West Philly shooting: 7 people, incl. 2 kids critical after gunman 'randomly' fires in street
Police are looking for a silver minivan following the incident, which took place at Ruby Brown Place near Mercer Park, NBC 4 New York reported citing investigators.
Witnesses said several shots were fired, as dozens of people outside cooking in the vicinity, as they celebrated Father's Day.

At least one of those injured in the shootings is in a critical condition, according to police. It is not known who carried out the attack.
The shooting was just on the news.. Jersey City is getting worst by the day .

— Justine✨ (@_jumixo) June 22, 2015
Why are they shooting 15 year old kids?! WHY

— E. Infante ⚾️ (@Eli_TooNice7) June 22, 2015
According to witness accounts cited by PIX11, people initially mistook the shots for fireworks, but upon realizing it was actually gunfire, they started to run in different directions. One man said he grabbed his underage son and charged away from the scene.

The interrupted event is described as a peaceful large barbeque party that takes place on the same spot every year.
READ MORE: Hundreds protest, hold vigil in Charleston after racist church massacre
Earlier on Saturday, social media exploded with outrage and disbelief after two mass shootings took place in Detroit and in West Philadelphia. These came days after the June 17 killing spree by 21-year-old white supremacist Dylann Roof in a Charleston church, in which nine people died.

However, while coinciding with the reignited public debate concerning hate crimes, the Saturday shootings appeared to have little in common with Roof's rampage.

The attack in West Philadelphia, which injured 10 people, including an 18-month-old child, has been referred to as a drive-by shooting, with one or two suspects "randomly" firing a shotgun at people. The latest accounts describe two suspects as two black men, one of which had a beard and tattoos on one arm. The youngest of the victims was a black baby girl, who luckily escaped serious injuries and is currently recovering.

Meanwhile in Detroit, the perpetrators at large, while reports said the crime appeared to be a "revenge" shooting. Speaking to the local media, Police Chief James Craig called the suspects in the mass shooting, "urban terrorists, and cowardly thugs."
READ MORE: Shooting at Detroit basketball court kills 1, injures 9