Shooting at Detroit basketball court kills 1, injures 9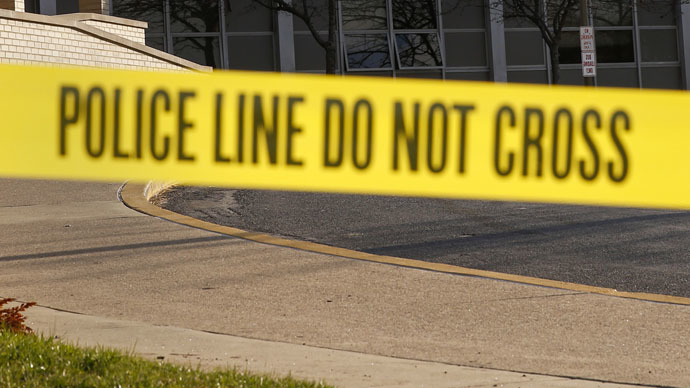 At least one person has been killed and nine others injured after an unidentified gunman opened fire on a basketball court on Detroit's West Side, media reports say citing Detroit police.
The person killed was a 21-year-old man, My Fox Detroit media outlet reported.
Police are currently investigating the shooting, which took place at a block party on a court at Webb and Dexter on Saturday night, according to the Detroit Free Press. Neither the identities of the victims, nor of the shooter have been released.
UPDATED: Police: 1 dead, 9 shot on Detroit basketball court - @Local4Priya, @Local4Newshttp://t.co/rM21GkKuhTpic.twitter.com/ZWLcBOuk7e

— G.Alexander(BRKNEWS) (@MajorNews911) June 21, 2015
Three of the individuals shot were women, the outlet cited Assistant Chief Steve Dolunt as saying.
A 46-year-old man is also in critical condition and two other men, 21 and 26 years old, are in serious condition.
"I think one individual was the target, the others just happened to be at this party," he added.
Children were also reportedly present at the party. Dolunt noted that it was a "miracle" none of them were injured.
At least three of the victims who were shot were women, ages 30, 45, and 26.- #DetroitShooting

— Pranaav Jadhav (@pranaavj) June 21, 2015
Another shooting in detroit...1 confirmed dead, 8 injured. What's going on with the US? I see their biggest security threat is themselves...

— Y.A.H.Y.A (@Yahya_AbuSedo) June 21, 2015
Dolunt said police do not know the reason for the shooting and thus far people at the party have not been cooperative with police seeking information.