Carter: US military can't find enough 'capable, motivated' Iraqis to train against ISIS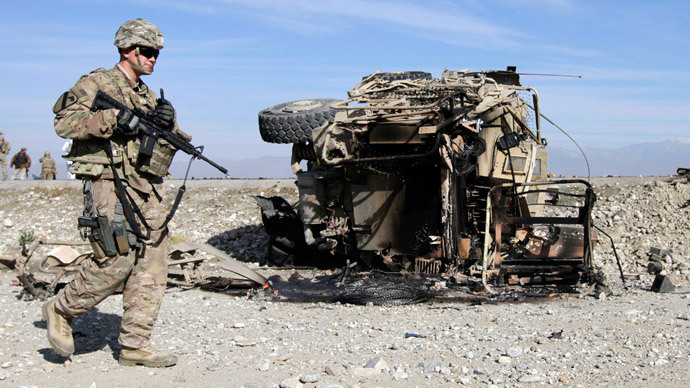 US Defense Secretary Ash Carter has admitted to Congress that the Pentagon has not been able to find enough "legitimate" Iraqi recruits to fight off Islamic State extremists.
So far, the US military has trained some 9,000 Iraqi soldiers – far short of its 24,000 goal, Carter said.
Appearing before Congress on Wednesday, Carter said that efforts to train "capable, motivated, legitimate ground forces in Iraq and Syria" in order "to seize, clear, and hold" terrain from Islamic State (formerly ISIS/ISIL) has proven difficult.
"Our training efforts have been slowed in Iraq by a lack of trainees. We simply haven't received enough recruits. Of the 24,000 Iraqi security forces we originally envisioned training at our four sites by this fall, we've only received enough recruits to train about 7,000 in addition to 2,000 counter-terrorism service personnel," Carter said.
READ MORE: 45 veterans sign letter urging drone pilots to stand down
He has insisted that only "motivated" Iraqi soldiers can ensure the defeat of the terrorist group, not American boots on the ground.
"Putting US combat troops on the ground as a substitute for local forces will not produce enduring results," Carter said.
The anti-Islamic State coalition's bombing campaign has produced results in "limiting ISIL's movement, constraining its ability to reinforce its fighters and impeding its command and control," Carter said. However, those efforts were chiefly designed to buy time and space to carry out the recruitment efforts and develop legitimate fighters, which is "a work in progress," he added.
Islamic State forces still hold the city of Mosul, while last month its fighters took Ramadi, a provincial capital west of Baghdad, without a fight, despite being outnumbered more than 10 to 1.
Carter said after Mosul fell last June, Iraqi security forces were severely degraded, with four divisions dissolved from a combination of "disunity, deserters and so-called ghost soldiers, who were paid on the books but didn't show or didn't exist." That greatly diminished local forces' capacity, and then Ramadi fell, he said.
"What we saw in Ramadi last month was deeply disappointing – and illustrates the importance of a capable and motivated Iraqi ground force," Carter told Congress.
That failure prompted President Barack Obama to send an additional 450 US soldiers to a base in Iraq's Anbar province, and to step up efforts to recruit and train Sunni soldiers, who are underrepresented in the Iraqi army.
READ MORE: US considers opening more military hubs in Iraq to fight ISIS
In Syria, Carter thinks the situation is even more complex because of the lack of a "legitimate government partner" and competing forces. He said the US will continue launching airstrikes on Syrian territory, working with Syria's neighbors to stop the flow of foreign fighters into the region.
Rep. Mac Thornberry (R-Texas), who chairs the House Armed Services Committee, blasted the Obama administration for a failed six-year-long strategy to secure the Middle East, riven by failed and failing states.
No strategy coming from the White House will "change that trajectory," Thornberry said.
Rep. Adam Smith (D-Wash.), the ranking member of the committee, acknowledged the problem posed by Islamic State but said deepening the US commitment there without a reliable partner in Iraq would be useless.
Carter ended his testimony to Congress by saying: "It will take time."