Pay hike for fast food workers? NY wage board mulls change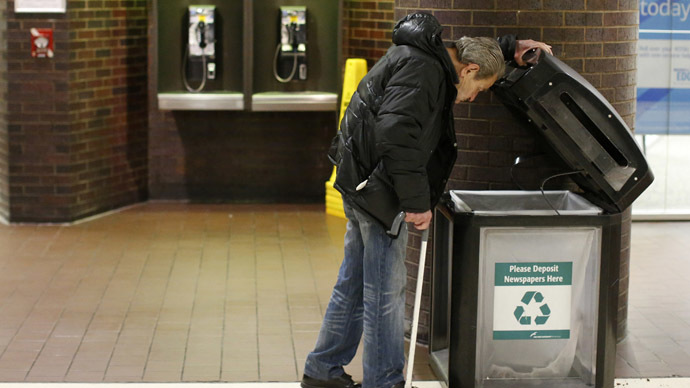 New York's wage board met on Monday to consider whether to raise the minimum pay for fast food workers to $15 an hour. The state's current minimum wage is $8.75, though it is set to increase to $9 at the end of the year.
The board heard testimony from hundreds of New Yorkers – including workers and business owners – who would be affected by the wage hike.
New York City Mayor Bill de Blasio, in his testimony, said that New York State is already subsidizing fast food workers with $700 million in public assistance.
"That is tantamount to a government subsidy for multibillion corporations that certainly don't need the assistance," he said in a transcript. "And to those on the right that say government assistance like welfare robs recipients of their dignity, here's an easy way to remedy that problem: make sure workers get the wages they deserve. Raising the minimum wage will give governments more resources to invest in the things that improve all of our qualities of life like education and infrastructure."
While NY wage board hearing is going on, help us tell them it's time for $15/hr! https://t.co/KxmJhy6FkR#FightFor15pic.twitter.com/BjwfiLLoVl

— SEIU (@SEIU) June 15, 2015
Mayor de Blasio pointed out that two of the country's major cities, Los Angeles and St. Louis, have already taken steps towards increasing their minimum wages to $15 an hour.
"There's nothing unreasonable about demanding a wage you can live on," de Blasio wrote. "And in New York City, $8.75 is not a wage many can live on, and certainly not a wage that anyone can raise a family on."
New York Governor Andrew Cuomo set up the wage board to consider and then potentially recommend, by the end of the summer, whether to increase the pay of minimum wage workers. If the board does recommend a wage hike, it wouldn't require a legislative vote, either. It would just need the approval of the labor commissioner.
"Fifteen dollars an hour would give me a little breathing room," one fast food worker told 1010 WINS' Glenn Schuck. "I would be able to take my girlfriend on a date. I'd be able to buy myself clothes. I'd be able to buy birthday gifts. It's a shame; I work 40 hours a week."
READ MORE: Los Angeles City Council approves $15 an hour wage hike
Not all agree with the prospect of wage increases to $15 an hour, with some even questioning the way the board was handling its responsibility.
"As if we need any more proof that Governor Cuomo's fast food wage board is a foregone conclusion, much of today's hearing had only one of the three board members in attendance," said Melissa Fleischut, president and CEO of the NYS Restaurant Association in a statement. "None of the Governor's handpicked wage board members have meaningful experience in the restaurant industry and all support increasing the minimum wage. It's clear the restaurant industry does not have a voice at the table when making this decision."
Fleischut said she would prefer a gradual buildup to $15 an hour, such as legislation that gives employees four years of gradually increasing salaries before they reach $15.
Labor organizers have been pushing for pay of $15 an hour for fast-food workers since late 2012. The campaign has included ongoing protests around the country, lawsuits at home and abroad, and other actions. The last rally on April 15, dubbed the Fight for Fifteen, saw 60,000 people turn up.