Michigan passes religious freedom law allowing adoption agencies to refuse gay couples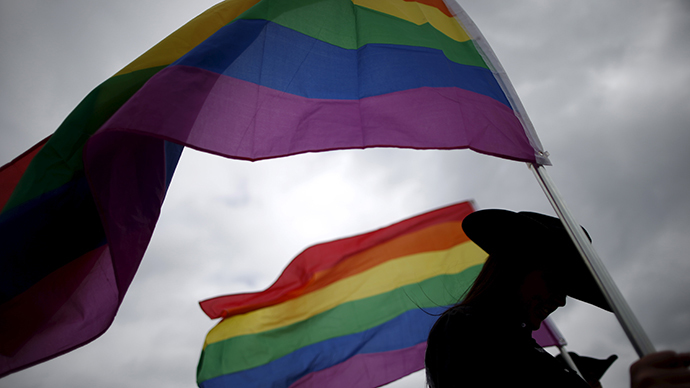 The Governor of Michigan has signed three bills giving publicly-funded adoption agencies the right to refuse to place children with same-sex parents if the agency objects on religious grounds.
The laws signed by Republican Governor Rick Snyder on Thursday are the latest efforts by conservative lawmakers to push versions of the Religious Freedom Restorations Acts to create religious exceptions in state laws for businesses and agencies.
The package of bills includes the three House bills, 4188, 4189 and 4190, signed into law codifying current adoption practices within the state. Under the legislation, faith-based agencies that contract with the Michigan Department of Health and Human Service can operate with respect to their religious beliefs. The bills also require that child placement agencies that decline service to prospective parents promptly provide them with a list of alternative adoption agencies willing to serve them. In the 2014-15 budget year, adoption and foster care agencies are entitled to $19.9 million in state and federal funds, according to the state Department of Human Services. Nearly half of that went to faith-based agencies.
The bills all passed the House in March, and were brought for a hurried vote on Wednesday, without appearing on the Senate's agenda, with Senators approving the bills along party lines by 26-12 votes. Michigan lawmakers voted largely along party lines with Republicans for and Democrats against.
A great day! Michigan protected adoption agencies: http://t.co/aeog995wXt North Carolina protected civl servants: http://t.co/BvDe8hRSO2

— Ryan T. Anderson (@RyanTAnd) June 11, 2015
Under the laws, once an agency has refused a same-sex parent under religious grounds they would be obligated to refer them to another agency without such scruples, of which there are 105. There are about 3,000 children are currently awaiting adoption in the state.
Critics say the laws let agencies refuse adoption to LGBT couples while Republicans say the laws protect people of faith and resist attack from LGBT advocates. The state's Republican majority leader, Sen. Arlan Meekoff said the law only affects 25 percent of adoption providers.
Anti-gay adoption bill another shameful moment for Michigan http://t.co/goZq0HhC22 via @freep

— Lynn (@wavingcrosser) June 11, 2015
The governor's office added the rules would "prevent faith-based agencies from having policies forced on them that violate their religious beliefs, which have resulted in agencies closing in Massachusetts, Illinois, California, and Washington, DC."
READ MORE: Indiana lawmakers alter 'religious freedom' law under public pressure
Religious exception laws have been introduced in other US states. Conservative lawmakers in Florida attempted to pass a similar measure against gay adoption in April before a conservative state senator fought back. Florida Republican Sen. Don Gaetz called the law a "sleeping, comatose dead dog" and an "archaic, dusty, dead law." He continued, "it was too many years ago that interracial adoptions were illegal and frowned on and immoral… We don't need to turn the social clock in this state back to 1977."
Indiana faced a nationwide protest and boycotts on state travel by Governors in New York and Vermont after passing a law granting businesses a religious exception not to serve LGBT people resulting in the governor to demand a "fix" from lawmakers.