GOP, big business seek to expand domestic surveillance with CISA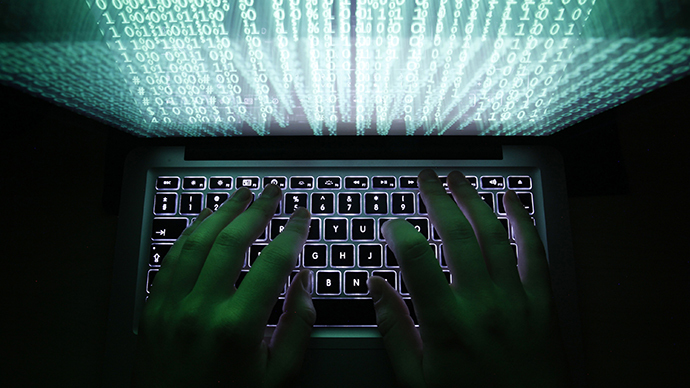 Only a week after Congress passed reforms to curb Patriot Act spying, Senate Majority Leader Mitch McConnell (R-Kentucky) and big business lobbyists are moving to expand domestic surveillance.
The US Chamber of Commerce announced in a statement that it would rate members of the Senate on their annual "How They Voted" scorecard based on whether they support the Cybersecurity Information Sharing Act of 2015 (CISA).
The CISA would bolster information sharing between corporations and the federal government and has been a legislative priority of the Chamber of Commerce for the last few years.
READ MORE: 'Privacy killer': Senate panel quitely passes CISA 'cybersecurity' bill amid fresh surveillance fears
McConnell is pitching the measure as an amendment to the National Defense Authorization Act (NDAA), which is currently pending on the Senate floor. This move limits the ability of other Senators to further modify the proposal, which overwhelmingly passed the Senate Intelligence Committee earlier this year.
The CISA offers incentives, such as liability protection, for private companies that voluntarily share cyber threat data with the federal government. Big business has lobbied for the CISA because it is a way to offload cybersecurity business costs onto government.
The Senate GOP leadership is counting on the recent massive data breach of the Office of Personnel Management (OPM), which was revealed last week. The government disclosed a massive breach to the federal computer networks to achieve bipartisan support for the legislation in spite of privacy concerns.
Privacy advocates are concerned that the CISA is not strictly about enhancing cybersecurity like its advocates say it is, but is instead about cyber surveillance, like SOPA and CISPA before it.
"The bill would grant companies more power to obtain "threat" information (for example, from private communications of users) and disclose that data to the government without a warrant—including sending data to the National Security Agency," said the Electronic Frontier Foundation in a statement. "It also gives companies broad immunity to spy on—and even launch countermeasures against—potentially innocent users."
Major corporate lobbying groups, including the US Chamber of Commerce, which spends more money on lobbying than any other group in the country, support the act.
MORE:
You can share this story on social media: