Dozens of Secret Service agents working at White House without clearance - report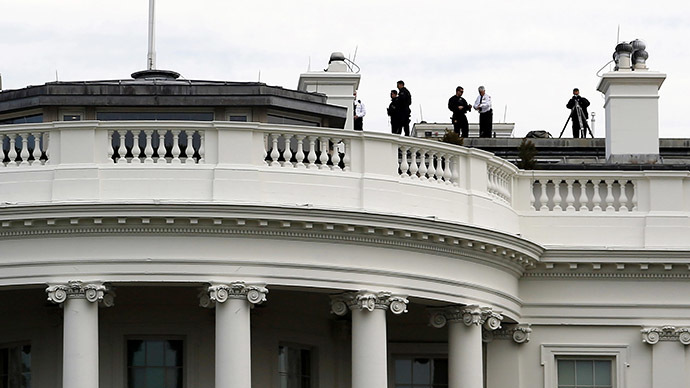 ​Dozens of security agents have been reportedly working in the White House without the appropriate clearance after the Secret Service had to rapidly hire more staff following a string of embarrassing breaches.
"Without the clearance, you could share information by mistake. I trust everyone on my staff, but there are only a few with a top-secret clearance. They know the zero tolerance that any of us have for inappropriately sharing this information," said Republican Congressman Mark Meadows to The Washington Post, after receiving a tip from a whistleblower on the staff.
Staff who had not gone through a lie detector test, a background check and other measures required to obtain the top-secret security clearance required of all Secret Service personnel on the site were not only patrolling the territory, but may have been privy to confidential meetings and private conversations.
READ MORE: Secret Service needs more training, staff and outside leadership - report
Secret Service Director Joseph Clancy confirmed Meadows' findings, but blamed them on an "administrative backlog."
"The director has taken immediate steps to accelerate the top-secret adjudication process and has allocated additional resources to ensure that this is completed as quickly as possible," said Secret Service spokesman Brian Leary.
The agency now says that it will issue all officers with a clearance by the end of the working week. Meadows told the Post that it was "very puzzling" that the situation went on unaddressed for months, and yet will now be resolved in a matter of days.
READ MORE: Secret Service removes 4 senior officers, is 'starved for leadership'
Last September, a man was able to infiltrate the White House by simply jumping over the fence and wrestling an agent to the ground when was he was inside, an incident that led to the resignation of Clancy's predecessor.
Yet, earlier this year, a drunk government employee was able to land a drone on the lawn in front of the building unimpeded. Several more men have been stopped from sneaking into the White House under false pretenses in the past year, including one who attempted to enter just as a construction crew was leaving the building.