Manhattan investment banker falls 24 stories to death in latest Wall St. suicide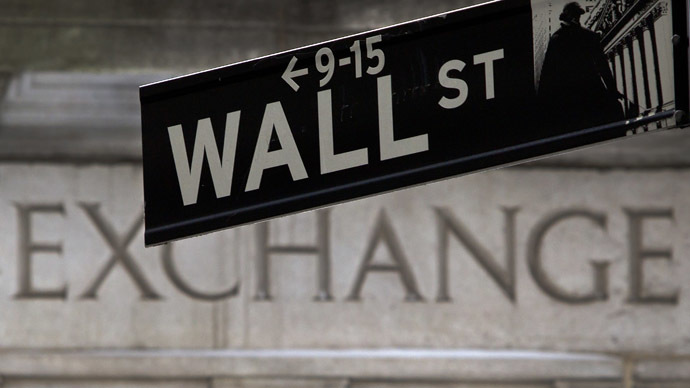 An investment banker jumped 200 feet to his demise in lower Manhattan late last week, according to reports. The death marks yet another apparent suicide among financial industry employees.
Thomas J. Hughes, 29, who worked for the investment bank Moelis & Company, fell 24 stories in an apparent suicide. His body was found on Thursday morning.
Police found one plastic bag filled with cocaine and residue on four bags in his lower Manhattan luxury apartment at the Ocean Luxury Residences.
"The only explanation is that I know he's been working very hard and has been under a lot of pressure," his father, John Hughes, told The Daily Mail.
unclear ID apparent suicide Traffic to Man Bridge on FDR. @NYPD wanted me gone @NYPDAlertshttp://t.co/e0K0hfCcw3pic.twitter.com/cgHdH013eh

— Todd Maisel (@ToddMaisel) May 28, 2015
A spate of apparent suicides among financial sector employees in early 2014 raised concerns that the stress and high-stakes environment on Wall Street (as well as in London and Hong Kong) may be taking a toll on the industry.
According to the National Occupational Mortality Surveillance, financial sector workers are 1.5 times more likely to commit suicide than the average person in the US.
Describing the atmosphere on Wall Street, Linette Lopez of Business Insider wrote in February 2014 — when financial sector suicides were in the news often — of the "alpha male," hard-partying scene among bankers.
"Instead of seeking out the treatment that Wall Street firms may offer — often outside psychologists to whom the bank can connect them — bankers more often than not turn to drugs and alcohol," she wrote.
"It's a cultural thing. Asking for help makes you seem weak. Talking to your colleagues about your stresses makes you seem weak. No one on Wall Street — a place where 'you eat what you kill' is written on every heart — wants to seem weak."
According to a count attributed to beforeitsnews.com, at least 36 bankers across the world died of dramatic or mysterious causes — including suicides -- in 2014.
The New York Times noted that the rash of Wall Street suicides in recent years has pushed top firms to institute policies to lighten workload on weekends.
"Goldman, for example, has required that analysts take Saturdays off,"wrote Andrew Ross Sorkin. "Credit Suisse, too, has made employees take Saturdays off, with employees instructed to avoid even email. Bank of America has instituted a policy that requires analysts to 'take four days off a month' on the weekends. And JPMorgan Chase has said that one weekend a month should be protected."
John Hughes, Thomas' father, said his son was a jovial person, yet the long hours he worked may have worn on him.
"His work did not leave much time for enjoyment but that's the nature of the assignment that he chose," he said of his son.
"At a time when he was under stress he probably resorted to illegal drugs, causing this incredibly poor judgement, is probably the best I can say."
Where Hughes' body was found in New York was a grisly scene, according to reports. Hughes had hit his head on a guardrail while falling, decapitating him before he hit the ground, a witness told The Daily Mail.
"I got close, but when I looked, all I saw were body parts ... guts everywhere," Mario Mroczkowski said.
Tourists on an open-air bus soon passed by, as some took pictures of the scene with their phones, according to other witnesses.
Battery Place near the Tunnel is jammed. Jumper down at 17 Battery Pl @NYPD on scene @NYDailyNewspic.twitter.com/jEa6zm8YD1

— Todd Maisel (@ToddMaisel) May 28, 2015
The younger Hughes had worked for UBS and Citibank before joining Moelis & Company, a place he called a "great firm, a great place to work," according to his father, a Westchester, New York lawyer.
Though Thomas said he was "enjoying his work," John Hughes said his son's long hours were "all encompassing."

"If you met him you would say this is the opposite person who would seem like the kind of person who was considering taking this type of action," John Hughes said.
Moelis & Company said: "We are saddened by the news of Tom's death and send our sincere condolences to his family and friends at this very sad time.
"Tom was a talented and valued team member and a positive force in our firm. He will be greatly missed."