Whataburger cracks: Cuts breakfast hours due to egg shortage from bird-flu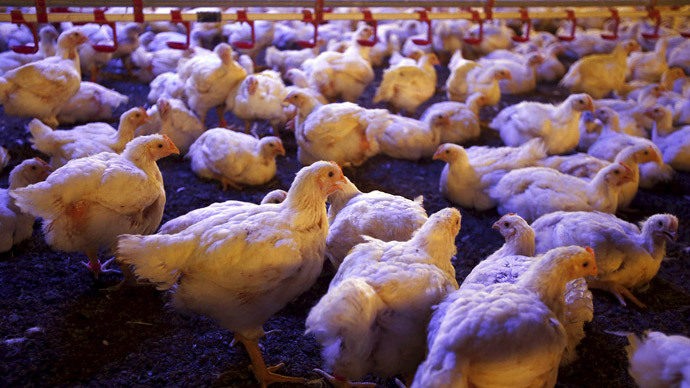 The avian flu outbreak that has affected more than 44 million birds in around 15 states has triggered fast-food restaurant Whataburger to alter its breakfast hours because of the nationwide egg shortage.
The chain restaurant said sourcing eggs amid the H5 flu outbreak has become an issue too pressing to ignore.
"While our supply team continues to work diligently to source more eggs, we feel a limited time period to serve our tasty breakfast dishes is a better alternative to stop serving them altogether," Whataburger wrote in a news release.
Iowa, the leading egg producing state in the US, has been hit particularly hard, losing 29 million chickens, turkeys, and ducks amid nearly 70 outbreaks, according to the Des Moines Register.
Minnesota, the top turkey producer in the US, has seen an estimated 8.3 million birds -- mostly turkeys -- affected.
READ MORE: Nebraska becomes 4th state to declare emergency over bird flu
The two states have reported a combined economic loss of around $1 billion, the Associated Press reported.
About 7 to 8 percent of the turkey population and 10 percent of laying chicken hens in the US have been affected by the outbreak, according to US Department of Agriculture secretary Tom Vilsack.
How the bird flu outbreak impacts Nebraska & Iowa consumers: http://t.co/28zs9u14Tepic.twitter.com/IAOglz1XwW

— Omaha World-Herald (@OWHnews) May 30, 2015
About 20 percent of chicken exports have been halted "based on decisions made by countries either to ban all poultry exports from the U.S. or exports from specific states that have been impacted by all this," Vilsack told NPR.
"But on the egg side, you're liable to see over time increased costs for a dozen eggs, and increased costs for goods that basically use liquid eggs in the development or processing of foods."
According to the Des Moines Register, John Glisson, head researcher for the US Poultry & Egg Association, said a team of epidemiologists is attempting to analyze as many infected flocks as possible to determine how they were affected.
READ MORE: Burn the birds: Iowa using incinerators to cope with 20 mn casualties of avian flu
The US Centers for Disease Control and Prevention said that the current bird flu in the US has not been detected in humans and remains a low threat to the public.
"There's no health issue involved here — there's no capacity and no risk of transmission from birds to humans. The chickens that are impacted are essentially killed; the eggs that were laid by the chickens are being destroyed," Vilsack told NPR.
You can share this story on social media: