Louisiana cops complicit in man's suffocation death will walk, despite strong evidence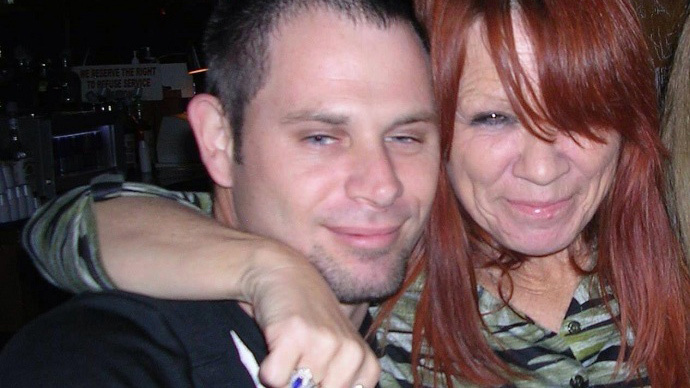 The jury chose not to indict the police officers who held a Louisiana man down until he was dead, despite frantic pleas he "couldn't breathe." Robert Minjarez's mother had been led to believe for six months he had died from drug-induced brain damage.
Minjarez, 30, died five days after the scuffle with Scott and Carencro police and Lafayette Parish deputies in Louisiana. The arrest happened on March 2, 2014 outside a gas station, but only a report in August revealed to Minjarez's mother the details of his death. It was ruled "compressional asphyxia due to face-down physical restraint by law enforcement officers with contribution of rhabdomyolysis and cocaine toxicity."
Rhabdomyolysis has multiple causes, which range from the use of illegal drugs or alcohol, to a crush injury or prolonged muscle compression, while also under the influence of chemicals. It is basically a muscle injury.
The surveillance video from the location corroborates the story that Minjarez was "mentally agitated" and apparently hallucinating, although physically sound.
READ MORE: Louisiana police killed man, misled mother for 6 months over his death
Police arrived with a canine unit, attempting to restrain Minjarez. He did raise his arms, but did not turn around, according to the police report. They did not set the dog on him, or use a Taser. His behavior continued to be erratic when two more officers arrived, as he had allegedly continued to stand with his hands up, but refused to obey further orders.
Moment later, Minjarez was reported to be on the ground, first on his side, then face down, with at least three or four police officers on top of him, cuffing both his hands and legs.
The whole scene lasted five minutes, which were clearly excruciating for Minjarez. On the dashcam audio he is heard screaming, "Help, help. Help me. Get off. You're going to kill me," as cited in the coroner's report.
He was then heard saying three times: "You're going to suffocate…" and "I can't breathe," according to the recording. The report also alleged that his voice had become "increasingly muffled, hoarse and strained," as he continued to plead with the four officers, but to no avail: five minutes after the fact, one cop is heard saying: "You got 265 pounds on your back, you're not going anywhere."
The report then describes an "agonizing groan," before the frantic pleas subside and Minjarez's voice is heard no more.
He wasn't breathing when emergency services arrived, and "had blue ears." He was declared dead five days later, on March 7, while in intensive care.
READ MORE: Appeal filed requesting details from Eric Garner grand jury proceedings
The subsequent investigation by the FBI's New Orleans Division "did not develop any information with which the DOJ Civil Rights Unit could prosecute," according to a statement.
The District Attorney's office on Wednesday presented its case to a grand jury, which failed to reach a decision on the officers' complicity in the death, according to the Advertiser.
The handcuffed man was taken to a hospital, where he died six days later. The cause of death was homicide by suffocation. Cocaine and muscle breakdown were contributing factors, the report said.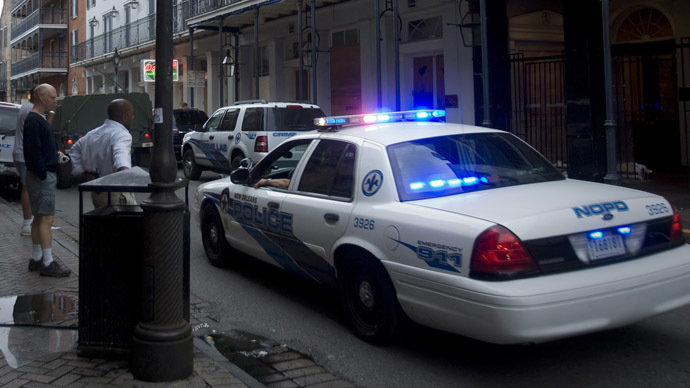 The case's chief investigator, Keith Talamo, cautioned that the use of the word "homicide" in this scenario is a medical and not a legal definition.
"Homicide as used in this report is defined by the National Association of Medical Examiners as death at the hands of another," Talamo told KATC. "In such case, there may not be intent to kill, but the death results from one or more intentional, volitional, potentially harmful acts directed at the decedents."
But that distinction is of little comfort to his mother.
"I read to the part where he begged for his life and I just lost it," Catherine Cortez said to Reuters. "It was like he died twice."
"I begged Scott Police to put my son in jail. Then I could have gotten some help through the court system," she told the radio station. She had wanted him to get help for his cocaine addiction.
You can share this story on social media: