Louisiana police killed man, misled mother for 6 months over his death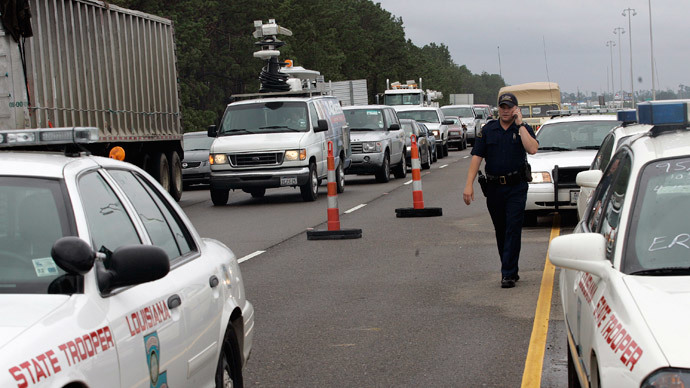 It took a Louisiana mother six months to learn that police had killed her son during a scuffle. She believed he had died due to brain damage from chronic cocaine use. Now the FBI is investigating his death.
Robert Minjarez Jr. died in March, but it wasn't until the 11-page state forensic pathologist's report was released in August that his mother, Catherine Cortez, learned the truth about his death – which was ruled a homicide by the Lafayette Parish Coroner.
The month of March began with the 30-year-old leaving an emergency room against medical advice after being treated for Rhabdomyolysis, or muscle breakdown. The next day, a clerk at a Lafayette, La., gas station called police to report that Minjarez was standing outside the door, hallucinating, KATC reported.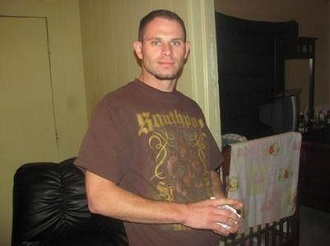 Officers with the Scott and Carencro Police Departments, as well as deputies with the Lafayette Parish Sheriff's Office, responded to the call. Minjarez was cuffed at his hands and feet, then pinned to the ground by at least three cops, surveillance video showed.
Minjarez could be heard saying, "I didn't do anything, I didn't do nothing," the Louisiana Forensic Center's pathologist report said. Later, he "can be heard screaming, 'help, help, help me get them off, you're going to kill me… what the [expletive] did I do', followed by 'you're going to suffocate...' and "I can't breathe' [three] times."
One of the officers told him, "You got 265 lbs on your back, you're not going anywhere," the report said. He was pinned down for four minutes before he stopped breathing.
The handcuffed man was taken to a hospital, where he died six days later. The cause of death was homicide by suffocation. Cocaine and muscle breakdown were contributing factors, the report said.
The case's chief investigator, Keith Talamo, cautioned that use of the word "homicide" in this scenario is the medical – not legal – definition.
"Homicide as used in this report is defined by the National Association of Medical Examiners as death at the hands of another," Talamo told KATC. "In such case, there may not be intent to kill, but the death results from one or more intentional, volitional, potentially harmful acts directed at the decedents."
But that distinction is of little comfort to his mother.
"I read to the part where he begged for his life and I just lost it," Cortez said to Reuters. "It was like he died twice."
Cortez told KATC that her son had a cocaine addiction and needed an intervention.
"I begged Scott Police to put my son in jail. Then I could have gotten some help through the court system," she said.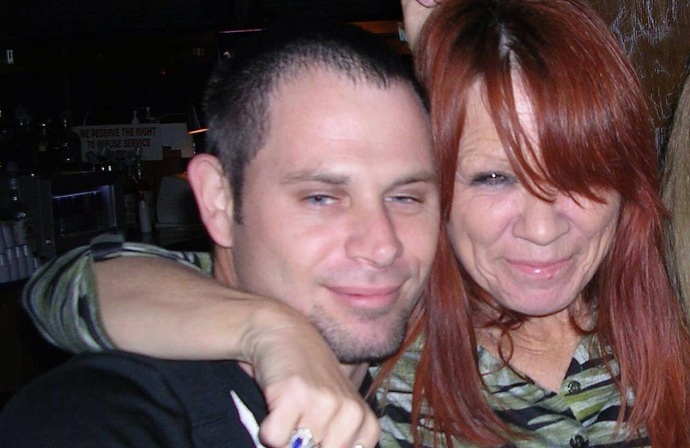 Minjarez had 70 nanograms-per-milliliter of cocaine in his system, the pathologist's report said.
Acadiana Addiction Center counselor Matt Benoit said that amount was "on the lower side," but still could have had a significant effect on the man's death.
"Whenever you do cocaine, your heart rate would be extremely accelerated. Over time, that causes damage on the heart so if you abuse cocaine over a long period of time there would be scar tissue and all of that," Benoit said.
On Thursday, the FBI confirmed it would investigate the case. They are also investigating another contentious police-involved death from the same night, which occurred only 20 miles away. In that case, Victor White III was shot dead while handcuffed in the back of a police car in New Iberia, in what the local coroner ruled a suicide. However, family members say it was a police killing, Reuters reported.
Cortez said she wants justice over the death of her son.
"I feel that if this saves lives, then I've done justice for my son," Cortez said. "It won't bring Bobby back, but they have to use this as a tool."
You can share this story on social media: