'Buy American Act almost meaningless': Report says foreign firms get billions of taxpayer money
Published time: 29 May, 2015 14:03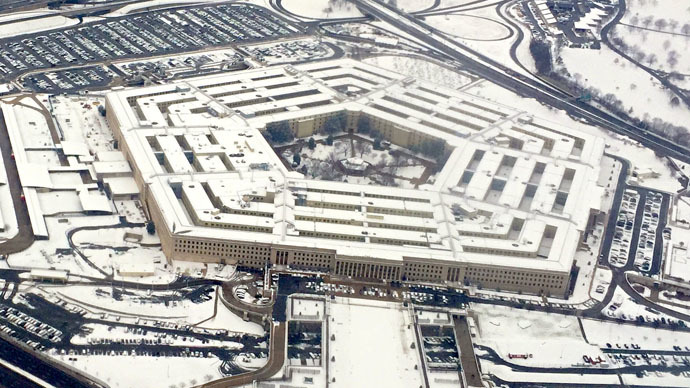 The US Department of Defense has granted 307,123 waivers to the Buy American Act since 2007, according to a new report. Instead of investing in home production, it has spent over $176 billion of taxpayers' money on goods produced by foreign firms.
US Senator Chris Murphy has released his report on the US Department of Defense's (DoD) overuse in a bid "to sound the alarm over the billions of dollars and hundreds of thousands of Buy American waivers used by the federal government."
The Buy American Act, enacted back in 1933 by President Hoover, requires the government to prefer US-made products in its purchases. In 2007, a new reporting requirement was added to the Buy American Act, so the head of each federal agency is required to annually report to Congress concerning procurements from non-domestic sources.
Buy American Act waivers allow federal agencies to purchase goods or services from foreign manufacturers only in extraordinary circumstances, like when American-made goods are unavailable or will increase the cost of a product to prohibitively high levels. According to the senator for Connecticut: "This myriad of official exceptions, carve outs, and broad discretion by the federal government and individual officials has led to billions of taxpayer dollars being awarded to foreign firms."
READ MORE: Pentagon eyes Alaska for $1bn missile defense radar against Iran, N.Korea
Federal agencies like DoD, overuse this waiver authority without considering the long- and short-term effects on US employment, the senator notes, saying that the numbers since 2007 have been "disturbing." Since 2007 fiscal year, the Department of Defense awarded as many as $176,8 million to foreign manufacturers. According to the report, most of these contracts were awarded "due to the blanket exemption of Buy American for items used overseas.
"While we were engaged in two wars, with military personnel all over the world, it is clear that this exemption makes the Buy American Act almost meaningless," Murthy said. The senator says the US government, and specifically the Department of Defense, is "the largest purchaser of manufactured goods in the world."
In a bid to reorient procurement decisions towards more American manufacturers, Murphy has introduced two pieces of legislation - the 21st Century Buy American Act and the American Jobs Matter Act. He also offered an amendment to "fast track" trade legislation that would protect US companies from Buy American provisions. Senate Republicans blocked his amendment from coming up for a vote, however.

"Taken in total, the last eight fiscal years of Defense procurement confirm what manufacturers in Connecticut and around the country are feeling, which is that Federal dollars are going to foreign manufacturers at a disturbing rate. Instead of looking inward and investing in United States manufacturers, the Department of Defense has been too quick to look for ways to get around the Buy American Act," Murthy's report wrapped up.