Nike, Coca-Cola among multinationals rethinking FIFA sponsorship after arrests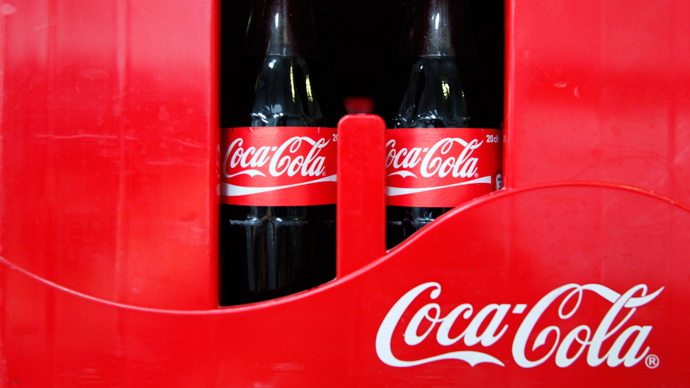 Multinational corporations with ties to FIFA are scrambling to distance themselves from the allegations of impropriety that have put the global soccer organization this week at the center of a major corruption scandal.
Nike, Adidas, Coca Cola and Visa are among the companies that have been driven to releasing statements this week after 14 current and former FIFA officials were arrested in Switzerland on Wednesday in connection with charges unsealed in the United States.

While Oregon-based Nike isn't named in the 47-count indictment, the long-time World Cup team sponsor has been rumored to be tied to the affair after the Justice Department alleged this week that FIFA officials bribed "a multinational sportswear company headquartered in the United States" to get a deal with the Brazilian national soccer team.

According to the federal indictment unsealed in a Brooklyn, New York courthouse on Wednesday, an identified sporting goods company agreed to pay $160 million with FIFA over the course of a decade for the rights to exclusively sell Brazilian gear; elsewhere, the indictment alleges that millions of dollars funneled through a Swiss bank account went towards paying off "high-ranking" FIFA and Brazilian soccer officials, Bloomberg News reported.

READ MORE: Putin: FIFA-linked arrests are US attempt to thwart Blatter re-election
Nike previously entered a 10-year contract with Brazil.
"Like fans everywhere we care passionately about the game and are concerned by the very serious allegations," the shoe giant said in a statement. "Nike believes in ethical and fair play in both business and sport and strongly opposes any form of manipulation or bribery. We have been cooperating, and will continue to cooperate, with the authorities."

Adidas, the German-based sportswear company that competes with Nike, said it's "fully committed to creating a culture that promotes the highest standards of ethics and compliance, and we expect the same from our partners."

"Following today's news, we can therefore only encourage FIFA to continue to establish and follow transparent compliance standards in everything they do," Nike said.

"This lengthy controversy has tarnished the mission and ideals of the FIFA World Cup and we have repeatedly expressed our concerns about these serious allegations," Coca Cola said in a statement.

Anheuser-Busch InBev and McDonald's Corp, also big name sports sponsors, said that they were in contact with FIFA and monitoring the situation on their end, according to the Wall Street Journal, and credit card firm Visa said it wants the organization to take "swift and immediate steps to address" the allegations.

READ MORE: FIFA's corruption scandal: Behind the scenes
"This starts with rebuilding a culture with strong ethical practices in order to restore the reputation of the games for fans everywhere," Visa said Wednesday. "Should FIFA fail to do so, we have informed them that we will reassess our sponsorship."

According to The Associated Press, FIFA generated $5.7 billion in revenue between 2011 and 2014, with $1.6 billion--or around one-third--coming from advertisers. The US Department of Justice, meanwhile, says the organization's top brass were involved in a 24-year-long scheme made possible through incessant corruption, tax evasion and money laundering.

"The indictment alleges corruption that is rampant, systemic, and deep-rooted both abroad and here in the United States," US Attorney General Lynch said on Wednesday. "It spans at least two generations of soccer officials who, as alleged, have abused their positions of trust to acquire millions of dollars in bribes and kickbacks. And it has profoundly harmed a multitude of victims, from the youth leagues and developing countries that should benefit from the revenue generated by the commercial rights these organizations hold, to the fans at home and throughout the world whose support for the game makes those rights valuable."