NYU faculty claim admin bilks students, splurges on self – report
Published time: 23 May, 2015 04:11
Edited time: 23 May, 2015 04:19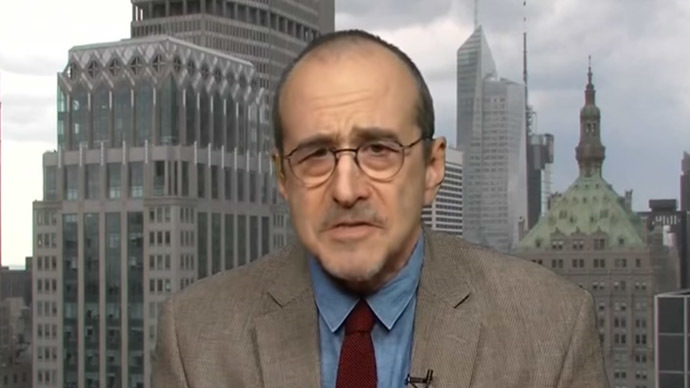 A new report from New York University faculty claims the college is charging students excessive fees and tuition and spending the money on inflated salaries for administration, luxury housing for some faculty, and extensive real estate acquisitions.
The three-part report, citing anecdotal evidence from students and their own analysis of financial reports, accuses the university of increasing tuition by tens of thousands of dollars without increasing the school's nationwide ranking. It also claims the school charges high, opaque fees that have benefited administrators rather than faculty.
Leading the faculty group of 400 educators is NYU professor Mark Crispin Miller, who spoke to RT about the report.
"NYU has been notorious for years for being the most expensive, or second most expensive university [second to Sarah Lawrence] ,in the United States," Miller told RT's Manila Chan.
"What we discovered digging into their financial practices is that is just the least of it. They gouge the students with all sorts of excessive fees and non-refundable deposits. At Columbia University, if you want to live in dorms you pay a $100 [application] housing fee – at NYU it's a $1,000 [non-refundable] fee,"he added.
The report says the rate of increase in faculty compensation has fallen below the rate of inflation, while those in high administration positions saw raises ranging from 12 percent to a shocking 95 percent, despite the fact that administrators don't directly benefit a student's college experience.
A spokesman from NYU, John Beckman, told the Huffington Post that the report isn't credible because the school has been increasing financial aid for students and receiving progressively higher rankings.
"The simple reality is that we are successfully improving financial aid, reducing student debt, recruiting talented students and faculty, planning for future space needs, and being careful stewards of the university's finances all at the same time," said Beckman.
READ MORE: NYU president turned faculty apartments into a duplex for his son
Still, complaints continue. Miller said students have complained that when they participated in the NYU study abroad program, "The Global Networking University," they ended up paying 60 percent more for NYU accommodation than they would have for locally priced housing. While that is worrying, he argued, even more worrying is how the money is spent.
"It is not on education. They spend the money primarily… on real estate transactions," Miller said. "NYU has a huge portfolio of real estate all over the City, and beyond in Washington, DC, and in cities abroad."
Miller said there haven't been any legal claims made by students, but he thinks there should be a federal investigation when there are accounts of students going hungry, sleeping on park benches, or taking up prostitution to survive. Student debt is also accumulating, with roughly $1.2 trillion worth of unpaid student loan bills across the nation.
"It is very, very similar to the housing bubble, and it is not a coincidence because NYU's board is not only extraordinarily large, it is excessively dominated by hedge fund managers, Wall Street bankers, big contractors – some from Abu Dhabi and Shanghai – and the biggest real estate players in New York City," Miller said.
"That's the board of NYU and that explains exactly why it is a rip-off."