George Zimmerman injured in apparent road rage shooting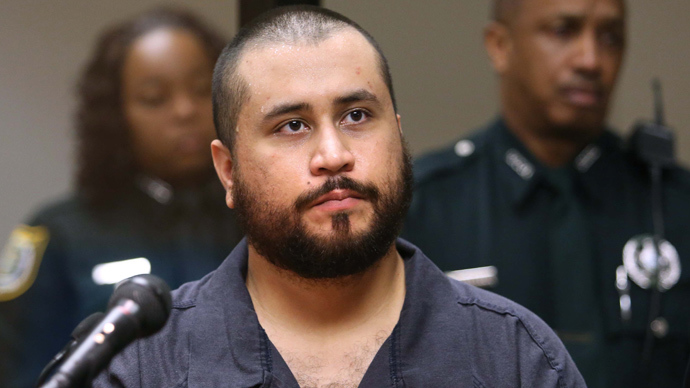 George Zimmerman, the Florida man acquitted in the death of teenager Trayvon Martin, has been involved in another shooting incident, Lake Mary Police told local news. Zimmerman was on the receiving end of the gun, and suffered a minor injury.
Zimmerman was injured in the face after a bullet struck his car window and glass sprayed back at him, his attorney told WKMG, following a confrontation with another driver. His injuries appear to be minor and he's already been released from a Sanford, FL, hospital, according to the chief of the Lake Mary Police Department.
.@LakeMaryPD Chief Steve Bracknell said Zimmerman is being released from a hospital in Sanford now. Zimmerman did not shoot in the incident

— Stephanie Allen (@stephanieallenn) May 11, 2015
Police say it appears to be a "road rage incident," according to WRBW.
#Breaking#Video of #GeorgeZimmerman being treated after gunshot @WESHpic.twitter.com/7kWD6k8c2B

— Stewart Moore (@Stewartmoore) May 11, 2015
Helicopter video from the scene shows a dark gray Honda Ridgeline pickup truck reported to belong to ZImmerman with what appears to be a bullet hole in the passenger-side window. The truck is being towed away.
Appears to be bullet hole in window of vehicle at #GeorgeZimmerman shooting scene. Live video: http://t.co/vS2GJSfgPGpic.twitter.com/BOXbylcnRL

— Stewart Moore (@Stewartmoore) May 11, 2015
Zimmerman gained nationwide notoriety after the 2012 shooting death of 17-year-old Trayvon Martin in what became known as a 'Stand Your Ground' case, despite the fact that the defense did not use that argument during his trial.
READ MORE:Zimmerman blames Obama for racial fallout over Trayvon Martin death
Monday's shooting is not the first time since Zimmerman's 2013 acquittal that he has had an encounter with law enforcement. In January, he was arrested for aggravated assault against his girlfriend, but she later recanted her story. He was not charged in the incident.
In November 2013, Zimmerman was charged with aggravated assault with a weapon, domestic violence battery and criminal mischief following a domestic dispute with his girlfriend.
READ MORE: Thousands protest Zimmerman verdict as DoJ vows to restart hate crime inquiry
Zimmerman was detained in September 2013 after his estranged wife called the police, claiming he had threatened her and her father with a gun and punched her father in the face.
He was not charged in either of those incidents, either, as the victims declined to press charges.
You can share this story on social media: