Reforming NSA's phone data collection program will cost $15 million - CBO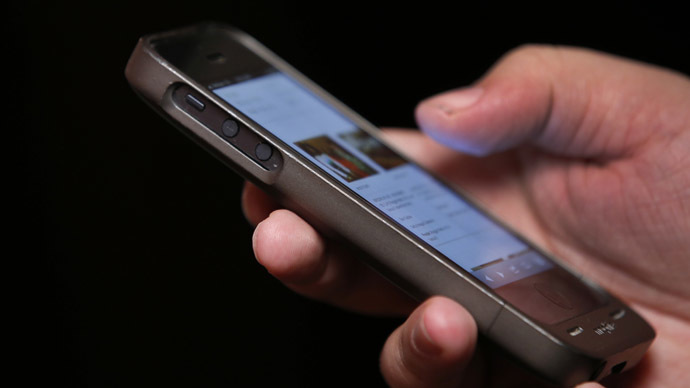 A new bill that would change the way the National Security Agency collects the telephone data of American citizens will cost about $15 million during the next four years, the Congressional Budget Office stated.
First reported by The Hill, the CBO's estimate covers the period between 2016 and 2020, but does not address the cost of any classified programs related to the bill, known as the USA Freedom Act. Rather, the agency focused on unclassified aspects.
If passed, the USA Freedom Act would ban the NSA from collecting telephone metadata -- the time of a call, to whom it was made, its length, but not its actual content -- under Section 215 of the Patriot Act. Instead, the NSA would need to acquire a warrant every time it wants to access data, which would be left in the possession of telephone companies.
READ MORE: Bill reforming NSA collection of phone data advances in US House
Additionally, the bill would set up a five-person panel to advise the Foreign Intelligence Surveillance Court (FISA Court) on cases where the government is seeking a new interpretation of existing the law.
According to the CBO, implementing these requirements will cost $5 million.
Another $10 million will be needed for various reporting and review purposes. Government watchdogs will be required to review the effectiveness of the NSA programs reined in by the bill, while some FISA Court rulings will need to be declassified.
The House of Representatives is expected to vote on the bill next week, as the June 1 expiration date for various Patriot Act provisions expire. A federal appeals court ruled this week that the NSA is not authorized to gather phone metadata under the Patriot Act, so the Freedom Act offers one avenue for lawmakers to ensure the NSA can still access data when needed for terrorism investigations, while also placing the agency under stricter requirements.
READ MORE: NSA's telephone metadata collection not authorized by Patriot Act - appeals court
"The bill ends bulk collection, it ends secret law," said Rep. Jim Sensenbrenner (R-Wis.), the original author of the Patriot Act who has now helped author the Freedom Act. "It increases the transparency of our intelligence community and it does all this without compromising national security."
However, opponents of the Freedom Act say it doesn't go far enough in protecting Americans' civil liberties. It does not, for example, attempt to reform the NSA's ability to gather mass internet data. It also establishes high penalties against those offering "material support" to terrorists.
"This bill would make only incremental improvements, and at least one provision – the material-support provision – would represent a significant step backwards," American Civil Liberties Union Deputy Legal Director Jameel Jaffer said earlier this week. "The disclosures of the last two years make clear that we need wholesale reform."