Number of women in US workforce hits 27-year low
Published time: 8 May, 2015 18:23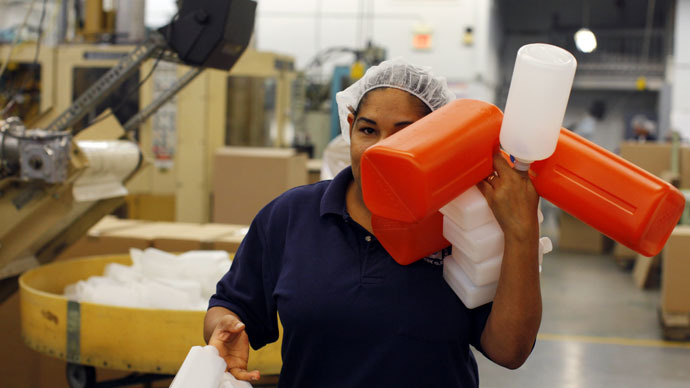 The participation of women in the workforce hit a 27-year low in April, with a record 56.167 million women not registered as working. This lowered women's participation rate to 56.6 percent, according to data from the Bureau of Labor Statistics (BLS).
In March 2015, there were 56.131 million women not in the labor force, meaning that 36,000 women have dropped out of employment since then.
The official unemployment rate among women also increased slightly, from 5.3 percent in March to 5.4 percent in April, according to data released Friday.
The participation rate for the month, resting at 56.6 percent, has not been this low since September 1988.
The findings were significantly different for men, with 37.026 million men listed as not in the labor force in April.
The data mirrors national numbers; overall, the number of people – male and female – not in the labor force hit a new record in April, at 93.194 million.
To be considered "not in the labor force," one must not have a job or have looked for one in the past four weeks, according to the BLS.
Although the number of women in the workforce decreased in April, the Friday report did state that job gains occurred in professional and business services, healthcare and construction. Mining employment continued to decline.
The numbers include the nation's civilian non-institutional population, which consists of all people 16 years or older who are not in the military or an institution.