Rare 4.0 quake rocks north Texas amid fracking debate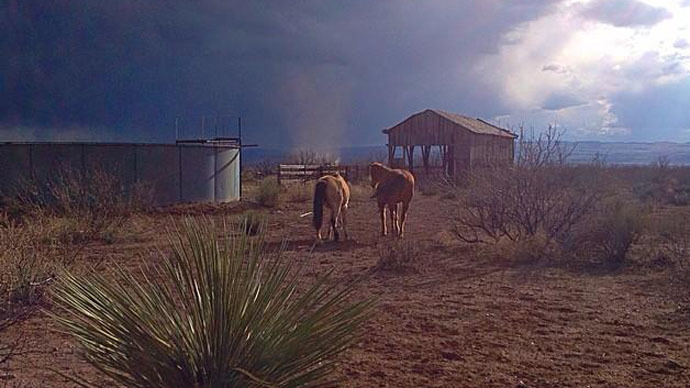 A magnitude-4.0 earthquake rattled residents in northern Texas on Thursday evening. One of the most powerful quakes ever recorded in the region has fueled speculation that fracking is responsible for this seismic activity.
The earthquake, which struck near Venus, about 30 miles (48 kilometers) southwest of Dallas, at 5:58 p.m., was the most powerful to strike the region since seismic activity began in November 2013. Since then, more than 50 tremors have rattled the region, according to the US Geological Survey (USGS).

Earthquake clusters began to strike northern Texas in 2008. Since then, over 120 quakes have been reported in the region. Prior to that year, researchers say, a felt earthquake had not been reported in the area in nearly 60 years.
4.0-magnitude quake in Venus rattles much of North Texas | @dallasnewshttp://t.co/McmclYzqE9#irvquakes but this time south of #irving

— Deborah Fleck (@debbiewfleck) May 7, 2015
The latest earthquake to hit north Texas was felt from southern Fort Worth and Arlington south to Hillsboro, AP reported.

Although no serious damage or personal injury was reported, the Texas Railroad Commission conducted an inspection of all oil and gas infrastructure within a 10-mile radius of the earthquake's epicenter for cracks or leaks, Johnson County emergency management coordinator Jamie Moore told the Arlington Star-Telegram.

Meanwhile, Mansfield Fire Chief Barry Bondurant said he learned about the quake from social media.

"I didn't feel it, and I was standing right here at Fire Station No. 1," Bondurant told the Texas newspaper.
READ MORE: US geological agency calls for data sharing on fracking-induced tremors
Marilyn Gerloff, a resident of Johnson County, described the earthquake as a "sonic boom."

"We've had several mini ones" in the past, Gerloff said. "The little ones feel like somebody ran a pickup into the side of the house. This one sounded like a sonic boom."

"I've looked around downstairs and everything is OK," Gerloff said. "I'm kind of afraid to go upstairs."

The earthquake struck in just weeks after researchers from Southern Methodist University in Dallas testified before a state House committee that, according to their research, 27 earthquakes that occurred northwest of Fort Worth from November 2013 to January 2014 are linked to the drilling for oil and natural gas.
Last month, Southern Methodist partnered with the USGS and the University of Texas to study the rash of earthquakes in the 2013-2014 period, near the city of Azle, to determine if man-made activity – specifically fracking – was responsible for triggering the seismic events.

The study proved that fracking was capable of triggering earthquakes.
READ MORE: Fracking linked to rise in Texas quakes as new connection model proposed
"The model shows that a pressure differential develops along one of the faults as a combined result of high fluid injection rates to the west and high water removal rates to the east," said Matthew Hornbach, associate professor of geophysics at SMU. "When we ran the model over a 10-year period through a wide range of parameters, it predicted pressure changes significant enough to trigger earthquakes on faults that are already stressed."

"While some uncertainties remain, it is unlikely that natural increases to tectonic stresses led to these events," added Heather DeShon, SMU associate professor of geophysics.

The largest quake ever to strike Texas occurred in 1931 in the western part of the state, which was a 5.8-magnitude event, according to the USGS.
You can share this story on social media: