Congress mulls future of metadata collection after court's condemnation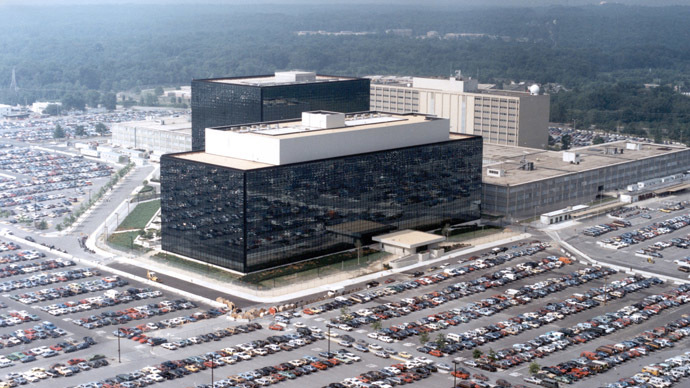 A three-member panel of federal appellate judges has unanimously ruled against the National Security Agency's bulk metadata collection program, but lawmakers in the legislative branch are still split when it comes to surveillance.
The Second Circuit said early Thursday that a lower court had erred in dismissing a lawsuit filed against the United States in 2013 after Edward Snowden, a former intelligence contractor, disclosed evidence of an on-going program in which the phone records of millions of Americans are given to the government on a routine basis. Top-secret documentation proved for the first time that the National Security Agency interprets a section of the Patriot Act to justify the dragnet collection of telephony metadata, and within days the American Civil Liberties sued James Clapper, the US director of national intelligence, over what they alleged to be a government-sanctioned effort brimming with constitutional violations.
Nearly two years after that first Snowden disclosure, this week's ruling sends the ACLU's suit back to the District Court. However, the controversial Patriot Act provision—Section 215—is scheduled to sunset in a matter of weeks unless lawmakers agree on a reauthorization bill.
READ MORE: NSA's telephone metadata collection not authorized by Patriot Act - appeals court
In issuing this week's order, Justice Gerard Lynch says "we deem it prudent to pause to allow an opportunity for debate in Congress that may (or may not) profoundly alter the legal landscape." Indeed, that debate is already erupting in the hours after the Second Circuit's decision.

Critics of the NSA were quick to commend the ruling, with Sen. Rand Paul (R-Kentucky), a contender in next year's presidential race, saluting the Second Circuit "for upholding our Constitution and protecting our Fourth Amendment rights." Sen. Bernie Sanders (D-Vermont), the GOP hopeful's potential opponent in 2016, issued a statement as well saying, "In my view, the NSA is out of control and operating in an unconstitutional manner."
In my view, the NSA is out of control and operating in an unconstitutional manner. #NSApic.twitter.com/doviLQRT8a

— Bernie Sanders (@SenSanders) May 7, 2015

"Today's federal appeals court ruling confirms what we've been saying all along: bulk collection of data is not authorized under the law and is not accepted by the American people," Reps. Bob Goodlatte (R-Va.), John Conyers (D-Mich.), Jim Sensenbrenner (R-Wis.) and Jerry Nadler (D-N.Y.) said in a statement.

On the floor of the Senate, however, attitudes were quite the opposite on Thursday morning after news of the ruling trickled out.

"According to the CIA, had these authorities been in place more than a decade ago, they would have likely prevented 9/11," Senate Majority Leader Mitch McConnell (R-Kentucky) said on the floor of the chamber, adding Sec. 215 and other provisions are "ideally suited for the terrorist threat we face in 2015."
Likewise, Sen. John McCain (R-Ariz.) told Fox News he was "very worried" about the decision and said national security is dependent on the "ability to monitor these communications."

"It's pretty clear that 9/11 could have been prevented if we had known about some of the communications that were linked to those who committed the terrible atrocity of 9/11," McCain said, echoing the majority leader's remarks. "People seem to have forgotten 9/11," he said.
However, remarks made by Sen. Richard Burr (R-North Carolina), an Intelligence Committee chair, while arguing on behalf of the spy tool, raised questions about what exactly the government can get away with under Sec. 215. In describing Sec. 215, Burr suggested that the American intelligence community could be using the law to conduct surveillance on the web, contrary to the government's claims:
NSA still collecting IP addresses in bulk, according to chair of Senate Intelligence Committee earlier (go to 02:15) http://t.co/33Lmo3t3rL

— Andrew Blake (@apblake) May 7, 2015

"Now what's bulk data? Bulk data is storing telephone numbers and IP addresses — we have no idea who they belong to — that are domestic. And the whole basis behind this program is that as a cell phone is picked up in Syria, and you look at the phone numbers that phone talked to, if there's some in the United States we'd like to know that — at least law enforcement would like to know it — so that we can understand if there's a threat against us here in the homeland [sic] or somewhere else in the world," Burr said.

"So Section 215 allows the NSA to collect in bulk telephone numbers and IP addresses with no identifier on it. We couldn't tell you who that American might be."
Maybe someone should sue DOJ for all the times they said, "oh, Internet dragnet under PATRIOT? We shut that down in 2011."

— PotholeWheel (@emptywheel) May 7, 2015

Burr's comments contrast with the NSA's official explanation in the wake of the first Snowden disclosures in which the agency said Sec. 215 was used only for telephone records. Similarly Sen. Ron Wyden (D-Oregon), a member of the Senate Select Committee on Intelligence, said in a Sec. 215 fact sheet released in the wake of the Snowden disclosures that the "program concerns the collection only of telephone metadata."
Press representatives for Sen. Burr did not immediately return requests for comment, specifically regarding whether or not the lawmaker misspoke when he remarked about Sec. 215 being used today to collect internet records in bulk.

"We are in the process of evaluating the decision handed down this morning," assistant White House press secretary Ned Price told the Guardian on Thursday. "The president has been clear that he believes we should end the Section 215 bulk telephony metadata program as it currently exists by creating an alternative mechanism to preserve the program's essential capabilities without the government holding the bulk data."

"We continue to work closely with members of Congress from both parties to do just that, and we have been encouraged by good progress on bipartisan, bicameral legislation that would implement these important reforms," Price added.