​Florida man sues hospital after it threw away his leg in trash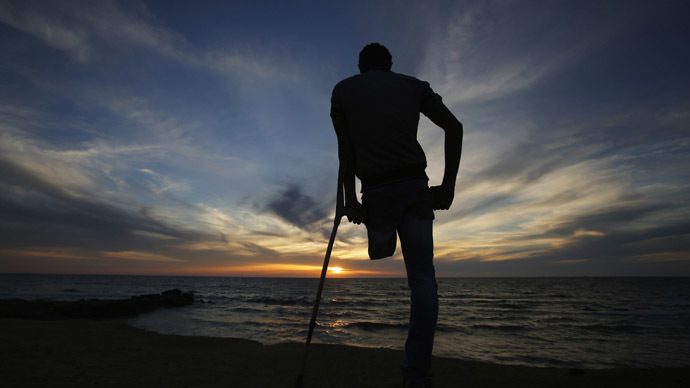 A man in Florida is suing a local hospital for emotional distress after his amputated leg ended up in a dumpster with his nametag still attached to it.
The lawsuit comes after the family of 56-year-old John Timiriasieff was contacted by detectives to tell them his leg, removed in October at Doctors Hospital in Coral Gables, had been found. They were investigating whether he had been the victim of foul play.
"Rather than properly disposing of the plaintiff's limb as expected and as required by Florida law, Doctors Hospital threw [it] into the garbage, with tags indicating it belonged to the plaintiff," the lawsuit, filed on Wednesday on behalf of Timiriasieff in Miami-Dade County Circuit Court, reads.
Furious and anxious to find out what happened, the Timiriasieff family asked the hospital about violation of procedures regarding disposal of amputated parts. The procedure requires the compulsory incineration of amputated limbs.
Yet the hospital offered "no explanation for what had occurred," the lawsuit said, adding it couldn't discuss the incident in detail because of patient privacy.
"However, we can say when Doctors Hospital was notified of this situation, hospital leaders took immediate and appropriate measures to address it," Doctors Hospital said in an emailed statement, Reuters reports. "Proper procedures have been reinforced at the hospital to prevent similar situations from happening in the future."
Disposing of the amputated limb in such a way is "outrageous and beyond the bounds of human decency," Timiriasieff stated in the lawsuit, adding it must be seen as "odious and utterly intolerable."
Timiriasieff is suing for invasion of privacy, embarrassment and humiliation suffered caused by the negligence of the medical staff and the hospital.
You can share this story on social media: