Fed official hints many cities to follow Detroit bankruptcy road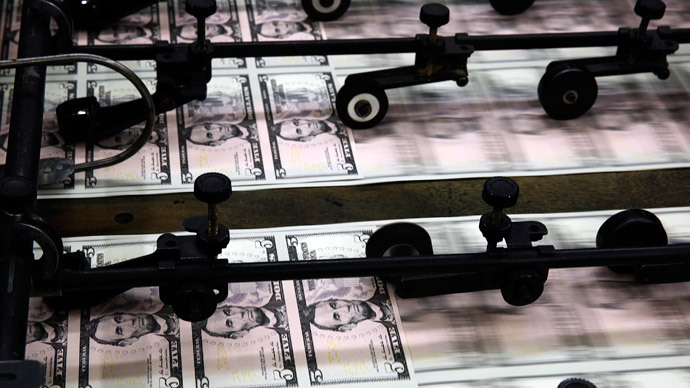 A top Federal Reserve official indicated Tuesday that the municipal bankruptcies of Detroit, Michigan, and Stockton, California, could mean further such filings in the future, more so that current bond ratings suggest.
At a workshop on the US bankruptcy code for local governments, or Chapter 9, New York Fed President William Dudley spoke of the possibility for more US cities to fall into bankruptcy before long.
"While these particular bankruptcy filings have captured a considerable amount of attention, and rightly so, they may foreshadow more widespread problems than what might be implied by current bond ratings," Dudley said, according to a text of his speech.
"We need to focus our attention today on addressing the underlying issues before any problems grow to the point where bankruptcy becomes the only viable option," he added.
Dudley did not mention any specific municipalities that could join the likes of Detroit, but he did say that cities borrowing money to pay for a current year's operating budget is "equivalent to asking future taxpayers to help finance today's public services."
READ MORE: Clearing up Detroit's dilapidated buildings to cost $1.9bn
Chicago is one city that is facing unfunded pension liabilities of more than $35 billion, according to the Civic Federation. Chicago received a warning just last week -- the same week it reelected Rahm Emanuel as mayor -- from Standard & Poor's over its debts, as the city has $8.3 billion in general obligation bond debt.
"In our view, if the city fails to articulate and implement a plan by the end of 2015 to sustainably fund its pension contributions, or if it substantially draws down its reserves to fund the contributions, we will likely lower the rating," Standard & Poor's wrote. "This is regardless of whatever relief the state legislature may or may not provide. We will likely affirm the rating and revise the outlook to stable if Chicago is able to successfully absorb its higher pension costs while maintaining balanced budgetary performance and reserves at or near their current level."
Unfunded pensions across the US could be as high as several trillion dollars, Dudley said.

"At a certain point, the debt service burden clashes with maintaining a sufficient ongoing provision of services to forestall people from voting with their feet," he said.

"This may occur well before the point that debt service capacity appears to be fully exhausted," Dudley added. "In other words, the prioritization of cash flows to debt service may not be sustainable beyond a certain point."

In November, a federal bankruptcy judge approved a restructuring plan for Detroit -- a city struggling to maintain basic city services -- that allows the city to cut $7 billion from its $18 billion debt -- with city creditors and retirees both taking hits. Once out of bankruptcy, it will be able to reinvest up to $1.7 billion to remove abandoned homes and improve city services.
Detroit is the largest US municipality to file for bankruptcy. There have been only eight general-purpose local government bankruptcy filings in the US since 2008, according to Governing.com, and 47 municipal bankruptcy filings overall.
You can share this story on social media: