'Miraculous' Detroit bankruptcy plan approved by federal judge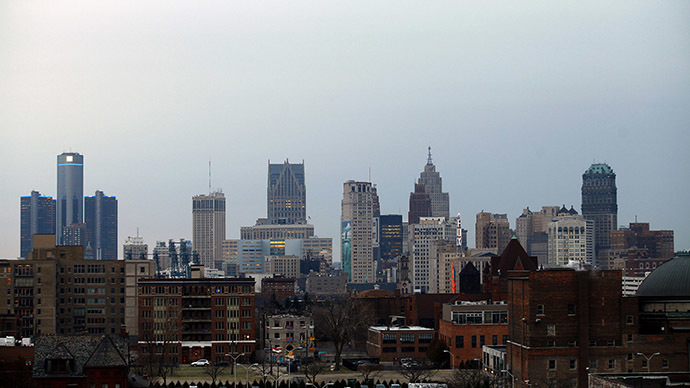 Detroit is prepared to emerge from the largest municipal bankruptcy case in United States history, a federal judge ruled Friday, making a decision that essentially reboots a city plagued for decades by poor management, corruption, and population decline.
As part of the restructuring plan approved by US Bankruptcy Judge Steven Rhodes, Detroit will shave $7 billion from its $18 billion debt – with city creditors and retirees both taking hits. Once out of bankruptcy, it will be able to reinvest up to $1.7 billion to remove abandoned homes, commonly referred to as "blight," and improve city services.
"Now is the time to restore Democracy to the people of Detroit," he said, adding that the so-called grand bargain between the city, its pensioners, the Detroit Institute of Arts, and the state government "borders on the miraculous."
"what happened in Detroit must never happen again," Rhodes said.

— Joe Guillen (@joeguillen) November 7, 2014
Rhodes also pointed out that the city must quickly move to reinstate basic services. The Detroit Fire Department has been beset with old equipment as it battles thousands of fires a year, while the police department does not have enough personnel to ensure safety on the streets. Crime rates are high, and half of the city's street lights do not function properly.
"Detroit's inability to provide adequate municipal services runs deep and has for years," Rhodes said. "It's inhumane and intolerable and it must be fixed. This plan can fix these problems."
Under the new plan, an extra 200 police officers will patrol the streets, while another 100 firefighters will help tackle Detroit's significant arson problem.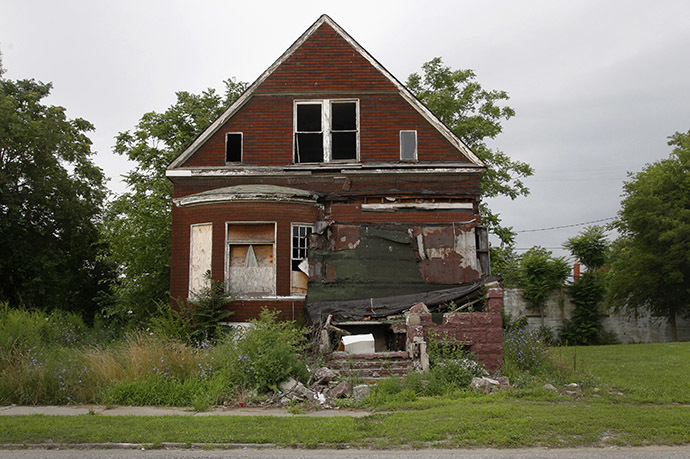 The ruling caps about two months of negotiations between Rhodes and city officials, including state-appointed emergency manager Kevyn Orr. The cornerstone of the deal, the grand bargain, will help reduce the blow of pension cuts by letting the city accept more than $800 million from the state government and private foundations. The deal also keeps the storied art collection at the Detroit Institute of Arts inside the museum and off the auction block.
Detroit also reached settlements with its two largest creditors, which agreed to develop acres of city property – new residential and retail buildings are planned – in exchange for accepting much less cash bonds than they were owed. International bankruptcy expert and University of Michigan law professor John Pottow told RT this was a huge part of the bankruptcy effort.
"The last couple of settlements have flipped creditors," he said, making them partners and investors in the city. By giving them a stake in Detroit's future, Pottow said the city performed "a novel twist on Chapter 11 bankruptcy, in which creditors take shares in the company declaring bankruptcy."
The city couldn't afford long legal battles with creditors. Even a single loss to a major creditor would have compromised the goals.

— Steve Pardo (@stevepardo_DN) November 7, 2014
Meanwhile, the city's retirees accepted cuts to their pension plans. General retirees will see a 4.5 percent cut to their plans as well as the elimination of increases meant to keep up with cost-of-living. Police and firefighter pensions will see their annual cost-of-living adjustments cut to just one percent.
"This will cause real hardship and, in some cases, it is severe," Rhodes said. "This bankruptcy, however, like most, is about shared sacrifice that is necessary because the city is insolvent and desperately needs to fix its future."
Michigan Gov. Rick Snyder, who appointed Orr as emergency manager and approved Detroit's bankruptcy filing, welcomed the ruling.
"People will long remember that when Detroit arrived at this troubling hour, its residents and leaders – with supporters statewide – started to pull together as one," Snyder said in a statement. "And it offers hope to hundreds of thousands of residents who call Detroit home."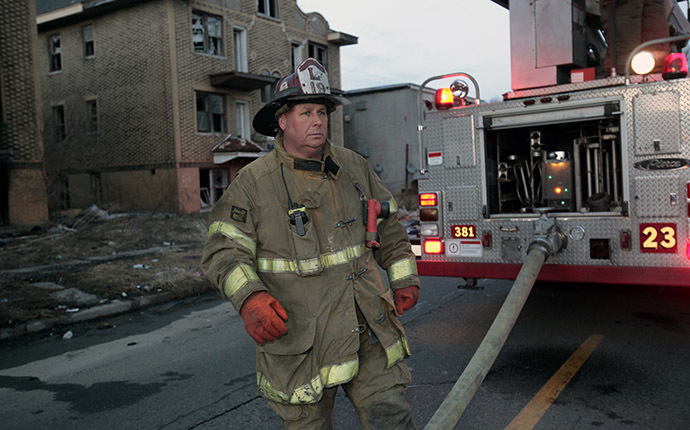 However, major obstacles remain for Detroit, which must prove it can effectively return services to normal, make the right investments, attract good jobs and convince new residents to move. Moving forward, Pottow said the city will have to conduct serious "blight remediation" – or the removal of thousands of decaying and abandoned buildings – and continue to focus on commercial and residential development.
Law Professor Peter Hammer of the Wayne State University said expressed doubt over what the ruling means for Detroit.
"The bank ruling is consistent in creating minimal cities," he said to RT. "Cities that go through bankruptcy emerge as separate, unequal cities."
He pointed towards the range of services that a typical city provides, adding that after bankruptcy what they are typically left with are zoning boards, police and fire departments, but not much else. Hammer said to truly address Detroit's issues, the city must be looked at within a regional context, with solutions that involve neighboring municipalities that often compete for jobs.
READ MORE:Clearing up Detroit's dilapidated buildings to cost $1.9bn
Elsewhere, Pottow noted concern over the fact that the city's Financial Review Commission – which will monitor Detroit's financial investments for the next 10 years – will be composed of Detroit Mayor Mike Duggan and City Council President Brenda Jones. Rhodes said their presence could politicize the process and present a conflict of interest, so he recommended that Gov. Snyder review their participation.
Just as important, however, is the state of Detroit's education system, which features miserable graduation rates. Pottow said the city needs to dramatically "invest in schools or people will not want to move to Detroit."
Still, Pottow expressed optimism over the plan's feasibility.
"This is a great day for the City of Detroit," he said. "In the long run we'll see this as an important and historic milestone."