Torture victims to get $5.5 million from Chicago police
Published time: 14 Apr, 2015 20:38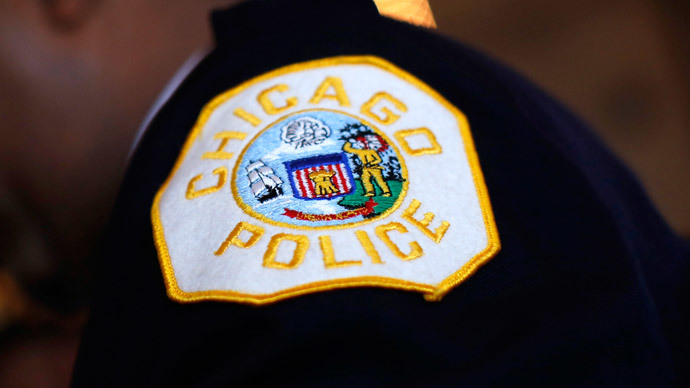 The city of Chicago says it will pay $5.5 million to compensate victims who were tortured by law enforcement under the administration of a former top cop.
Mayor Rahm Emanuel said on Monday that he is endorsing a proposed deal that establishes a $5.5 million reparations package, which the Windy City will make available to people who suffered in the 1970s and 1980s under former police commander Jon Burge and his officers.
An internal review determined in 1993 that Burge had used torture, including electric shock, mock executions and suffocation, during interrogations carried out by the Chicago Police Department on his watch starting in 1972. Four death row inmates who later said they falsely confessed during those sessions have since been pardoned, and the city believes that more than 100 people in all, mostly African-American men, were subjected to unlawful treatment during a nearly two-decade span.
Today is the HISTORIC hearing on the #ReparationsOrdinance for Burge torture survivors in @ChiCouncil. #RahmRepNOWpic.twitter.com/MEVatMFiXA

— Sarah-Ji (@sarahdashji) April 14, 2015
Alleged victims of Burge, who was released from home confinement this year after serving a federal sentence for perjury, have long sought reparations from the city and urged Emanuel to back the creation of a $20 million fund during his re-election campaign ahead of January's vote. Instead, the mayor's office said it is throwing its weight behind a plan that calls that includes the establishment of a fund for victims that's nearly one-quarter of what was sought earlier this year.
"Jon Burge's actions are a disgrace – to Chicago, to the hard-working men and women of the police department, and most importantly to those he was sworn to protect," Emanuel said in a statement on Tuesday. "Today, we stand together as a city to try and right those wrongs, and to bring this dark chapter of Chicago's history to a close."
The Chicago Sun Times reported that the sum will provide up to $100,000 apiece to those with credible claims of torture, and an independent arbitrator will make the final decision on all compensation claims.
Only victims that haven't previously been compensated by the city for Burge's behavior are eligible, the paper reported, but an estimated 120 people are nevertheless expected to ask for reparations.
Additionally, the plan being backed by Emanuel as of Monday calls for "a formal apology for the torture; specialized counseling services to the Burge torture survivors and their family members on the South side; free enrollment and job training in City Colleges for survivors and family members; a history lesson about the Burge torture cases taught in Chicago Public schools [and] a permanent public memorial to the survivors." According to the Tribune, administration officials said that Chicago Public Schools will start teaching eighth and tenth grade students about the ex-cop's legacy.
Last week, we went to City Hall to demand that the council pass our #reparationsordinance. Please help us fight. pic.twitter.com/g9mnWuABxo

— JusticeMemorials (@ChicagoTorture) January 29, 2015
This week's decision comes after the United Nations Committee Against Torture called for passage of the ordinance last year.
Despite this week's agreement falling short of a proposal, the city has already spent well beyond $20 million on the case, and that's just with regards to defending Burge and his administration in court. Additionally, another $100 million or so has reportedly been spent by the city to settle lawsuits involving torture allegations dating back to the start of Burge's term.
Burge was released from a halfway house in February after four and a half years in federal custody stemming from a guilty conviction for lying about torture. According to the Tribune, the measure to address his campaign of abuse will officially go before the City Council on Wednesday this week, where it's expected to be approved.
"We are gratified, that after so many years of denial and cover-up by the prior administration, the city has acknowledged the harm inflicted by the torture and recognized the needs of the Burge torture survivors and their families by negotiating this historic reparations agreement," Joey Mogul of the Chicago Torture Justice Memorials and the People's Law Office said to USA Today. "This legislation is the first of its kind in this country, and its passage and implementation will go a long way to remove the longstanding stain of police torture from the conscience of the city."