​Women sentenced in hate crime conspiracy involving grim 2011 murder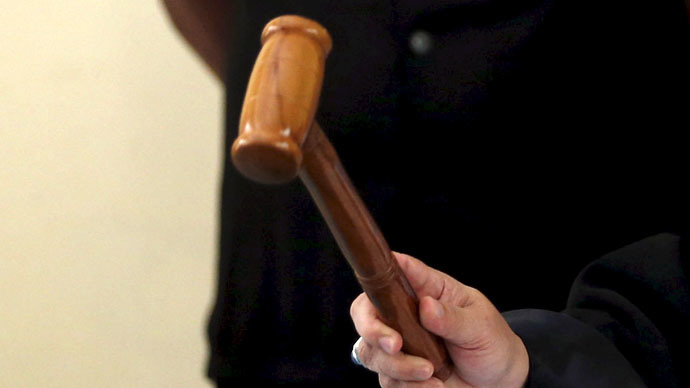 Two white women from Mississippi have been sentenced to prison after admitting their involvement in a hate crime conspiracy in which they harassed African American residents and ultimately killed a Jackson, Miss. man in 2011.
Shelbie Brooke Richards, 21, and Sarah Adelia Graves, 22, were sentenced in Jackson on Thursday after pleading guilty to one count each of conspiracy, regarding the multi-person plot that culminated in the killing of James Craig Anderson in 2011.
United States District Court Judge Henry T. Wingate sentenced Graves to 60 months behind bars, while Richards ‒ who had also pleaded guilty to one count of misprision, or the deliberate concealment of knowledge of a felony ‒ was handed a 96-month sentence. The terms were the maximum allowed per the terms of the plea deals entered by the women, according to WAPT News, and six other defendants charged in related cases have already been sentenced to terms ranging from four to 50 years.
The two women admitted in court last December that they conspired with a small group starting in the spring of 2011 to harass and assault black residents in and around Jackson. Authorities say they attacked victims with beer bottles, slingshots and other weapons, then boasted about the incidents.
Women get maximum sentences in hate crime death http://t.co/iBS6JqhyKL

— The Clarion-Ledger (@clarionledger) April 10, 2015
That campaign of violence turned deadly that June when Anderson, 49, was beaten by the group and then run over by a Ford F250 truck in which Graves and Richards were riding; the murder was captured by a hotel surveillance camera.
As part of the plea agreement, Richards and Graves admitted that they encouraged their co-conspirators to leave Brandon, Mississippi with them on June 26, 2011, to assault "n****rs" in Jackson.
"Richards further admitted that she encouraged her co-conspirator Deryl Paul Dedmon to hit Anderson with his truck," the Justice Dept. said after the agreement was entered. "In addition, Richards admitted that she falsely told law enforcement officers that she did not remember a fight between Dedmon and Anderson, and that she did not encourage Dedmon to strike Anderson with his truck."
"This prosecution sends a clear message that this office, in partnership with the DOJ Civil Rights Division, will prioritize and aggressively prosecute hate crimes and others civil rights violations in the Southern District of Mississippi," US Attorney Gregory Davis of the Southern District of Mississippi said in a statement.
According to the Associated Press, Judge Wingate, the first African-American federal judge in Mississippi, pondered aloud during this week's hearing: "I just wonder whether the hatred is just engrained for some particular reason."
"Then again, that's what race hatred is all about: whites who hate blacks and blacks who hate whites," the judge said. "It's just automatic."
Graves and Richards both apologized to Anderson's family at Thursday's hearing, according to AP.
"If I had one chance to change everything, that would be to give Mr. Anderson's life back," Richards said. "The decision to go on this mortifying trip was the worst decision of my life."
"You sat, watched, encouraged and rallied around as my brother was beaten," Anderson's sister, Barbara Young, told the two women during the sentencing hearing, according to the Clarion-Ledger. "Your thirst for the blood of an innocent African American caused you to pour more fuel on the fire that has ignited the great Magnolia State of Mississippi."
The Justice Dept. had charged 10 white people ‒ all teenagers at the time of Mr. Anderson's death ‒ with crimes related to the incident. Six of them have already been sentenced for their role in the conspiracy, and two others await their fate.