​Facebook frame-up? Attorneys say accusers of 'serial rapist' hatched plot on social media
Published time: 8 Apr, 2015 16:49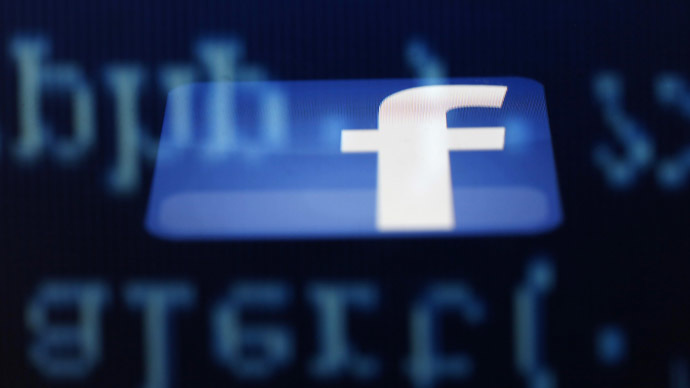 Attorneys for an Arizona man accused of being a serial rapist say that Facebook conversations between their client's accusers will show that the alleged victims constructed an elaborate conspiracy to put the defendant behind bars.
Lawyers for 19-year-old Tyler Kost have filed a motion in Pinal County Superior Court requesting that the social media records of the teenage girls who have accused their client of sexual assault be entered as evidence.
Kost was arrested in April 2014 and has been charged with 30 sex crimes involving more than a dozen victims, including mostly girls he knew from high school. According to defense attorneys, however, some of those accusers plotted to frame the teen.
At a hearing Monday, Kost's lawyers told the court that Facebook messages obtained by the Pinal County Sheriff's Office suggest that three of the girls hatched a plan against their client before any of the alleged accounts were reported.
"He needs to be taught a lesson," one of the girls said in the group chat, according to transcripts obtained by KPHO News.
"We need to come up with a plan. And yes. We should sacrifice him to Satan," replied another.
According to a CBS News affiliate, Kost's lawyers say the "records disclosed so far show a blatant conspiracy by several of the alleged victims and several civilian witnesses associated with other victims."
Elsewhere in the conversation, one accuser suggested, "[Let's] f**k with his mind and his car." At another point, the teens made plans to watch the 2006 comedy "John Tucker Must Die," the plot of which revolves around a group of high school girls who plot revenge on a popular athlete.
"We should all just hangout, and watch the movie, and plan," one girl wrote in the group chat, according to KSAZ.
"Over a year ago Mr. Kost was publicly accused of being a serial rapist. What we know now is that there was a group of girls who conspired against Tyler to put him in jail," Christine Whalin, an attorney for Kost, told the news station this week. "They succeeded in that, and Tyler has now been in jail for over a year based on those lies."
Three separate indictments containing a total of 30 charges were filed against Kost last year, sending him to pretrial detention based on charges ranging from sexual abuse of a minor to child molestation. According to authorities, his victims were between the ages of 13 and 17.
"One of the victims actually became pregnant because of the sexual assault, and she subsequently had an abortion," Pinal County Sheriff Paul Babeu told reporters in 2014. "These are horrible crimes that cannot be tolerated in our community."
"He would assault these young female victims in their own bedrooms, in his bedroom, in the desert, at a community pool, at community parks," Babeu said.
Kost's legal team filed the motion asking Judge Kevin White to accept the transcripts as evidence on March 24, according to Tri Valley Central, and argued their request before a judge this week. Prosecutors have already countered the request, though, and filed a motion of their own last week, saying the conversations in question aren't under the Arizona district attorney's control.
"In this case, the defense's motion to compel is based entirely on speculation rather than materiality and facts," prosecutor Shawn Jensvold said, according to the newspaper, adding that Kost's attorneys haven't illustrated a "substantial need" for the information.
"It's not the state's job to go on a fishing expedition for the defense, which is very clear within the case law," Jensvold told the Associated Press.
Judge White is expected to rule on the request during the next few weeks, KSAZ reported. Meanwhile, Kost's trial is currently slated to begin September 8. If convicted on all counts, he faces a minimum of 160 years in prison, according to a Reuters report following Kost's 2014 arrest.
If the defense's latest request is granted, state prosecutors will likely have to coordinate with the social networking site to request the rest of the transcripts. AP reported Monday that the prosecution has provided the defense with more than 98,000 pages of social media records from several of the alleged victims, but Kost's team says the court should compel the release of communications involving at least eight others.
"Quite frankly, the fact that the state is refusing to get any additional social media records is concerning. It's shocking. Based on what we've uncovered so far they should be dismissing several charges. Instead they are digging their heels in and they are refusing to give us anything additional," defense attorney Michael Alarid told AP.