Bee-sieged: Honey theft attempt stirs thousands of bees, puts 3 Florida men in hospital
Published time: 6 Apr, 2015 20:24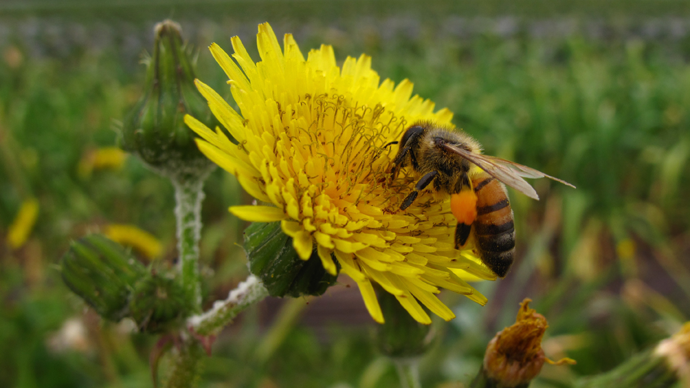 Tens of thousands of domesticated bees responded in force over the weekend when three Pasco County, Florida, men attempted to steal honey from a hive, authorities reported.
Each would-be thief was left with as many as 50 stings each after climbing a tree to access the bees' honey. They were taken to a hospital around New Port Richey, Florida, for their efforts, according to the Pasco County Fire Rescue.
"At least one of the individuals was trying to scrape the side of the hive for some honey," Pasco County spokesman Doug Tobin said.
Local firefighters used a hose to rid the men of their bee attackers.
"It took about 15 minutes of spraying before they could get them safe into the ambulance," Alice Osteen, a neighbor, told ABC.
READ MORE: 'Bee killer' pesticide provides little benefit to farmers - EPA
None of the men were identified. All are expected to survive the attack.
"They were covered in bees, their beards, their hair, their clothes," neighbor Tom Johnson said, according to WTSP. "Bees were everywhere."
The hive reportedly contained anywhere from 20,000 to 30,000 bees.
A woman received around a dozen bee stings when she came outside of her home during the incident. She was not seriously injured, officials said.