​Judge says NYC woman can file for divorce over Facebook
Published time: 6 Apr, 2015 17:47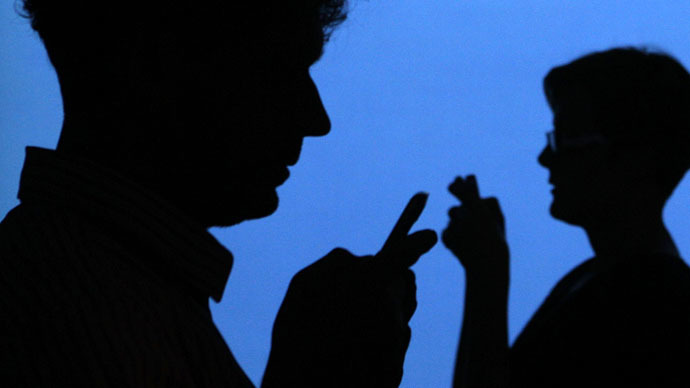 A New York City judge has ruled that a Brooklyn woman can file divorce papers over Facebook to her soon-to-be-ex-husband after years of unsuccessful attempts to reach him.
Manhattan Supreme Court Justice Matthew Cooper said that 26-year-old Ellanora Baidoo can serve her elusive partner with divorce papers over the social networking site, theNY Daily Newsreported on Monday this week.
According to the newspaper, Judge Cooper ruled that attorneys for Baidoo can send the summons to Victor Sena Blood-Dzraku with a private Facebook message since he has otherwise been unresponsive with regards to communicating with his wife.
Baidoo "has spoken with defendant by telephone on occasion and he has told her that he has no fixed address and no place of employment," Cooper ruled, according to the newspaper. "He has also refused to make himself available to be served with divorce papers."
The two got married in 2009, according to the Daily News, but soon after grew apart when Blood-Dzraku reportedly refused to have a traditional Ghanaian ceremony. Baidoo and Blood-Dzraku are both from Ghana, the paper reported.
"[The] post office has no forwarding address for him, there is no billing address linked to his prepaid cell phone, and the Department of Motor Vehicles has no record of him," the judge wrote, according to court documents viewed by the Daily News.
"We tried everything, including hiring a private detective — and nothing," added Andrew Spinnell, Baidoo's lawyer.
Attorneys for Baidoo will send a message containing the divorce summons to Blood-Dzraku through Facebook "once a week for three consecutive weeks or until acknowledged. The first message went out last week, the Daily News reported, but Blood-Dzraku had failed to respond as of Monday.
"I think it's new law, and it's necessary," Spinnell commented on the unorthodox notice-serving procedure.