Two dead after domestic disturbance at California medical facility
Published time: 31 Mar, 2015 19:07
Edited time: 31 Mar, 2015 20:58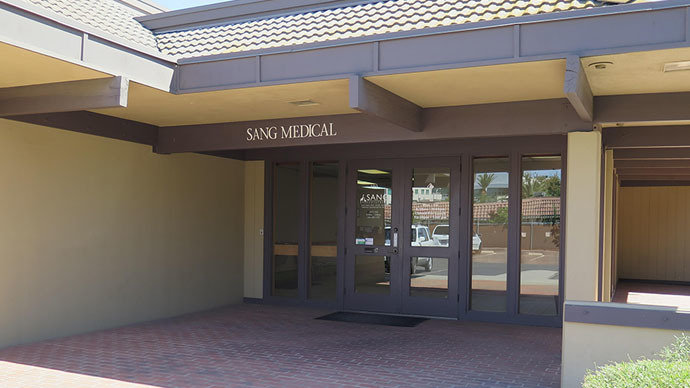 At least two people have died during a domestic situation turned violent in downtown Fresno, California on Tuesday, authorities say.
A medical facility in Fresno was evacuated on Tuesday after officials received reports of shots fired at around 10:52 a.m. PDT, according to a local ABC News affiliate. Two hours later, the Associated Press reported that two people had died: the suspected gunman and his wife, who worked at the building.
Fresno Deputy Police Chief Pat Farmer identified the suspect as a 43-year-old Asian male named Moua Neng. He declined to identify the 33-year-old woman, but said the two had five children together, all of whom have been contacted and are okay. Armed with a shotgun, Neng entered the facility and shot the woman "several times at close range," Farmer added.
After a pause, another shot was heard as police entered the medical building. This shot is presumed to be the one Neng used to take his life, Farmer said. Thirty-three children were inside the building at the time, and all have been accounted for. No other injuries have been reported.
According to Farmer, Neng had one prior case of domestic violence on record with the department. He was arrested for it 11 years ago, but that was the last time police had cotnact with him.
"@corinhoggard: #BREAKING: Officers prepping, watching, protecting those exiting the building. @abc30" #Fresnopic.twitter.com/LQsFb84ML1

— Breaking News (@NewsTodayUSA) March 31, 2015
Veronica Miracle, a reporter with ABC, said a witness who was at St. John's Cathedral in downtown Fresno saw a man enter a nearby pediatrics office with an assault rifle and another gun, shooting in the air. The man said he then heard a woman screaming, and around 20 minutes later the building was evacuated.
A second witness, the journalist reported, said that she fled the building after a distraught older man, possibly intoxicated, entered the office and made threatening remarks towards a woman there.
Speaking with local CBS reporter Lucero Benitez, a witness said the suspected gunman entered the office with a shotgun and "confront[ed] his alleged ex wife." The woman ran out of the office after the couple started fighting, the witness added.
NEW VIDEO: People run from scene of reported shots at #Fresno medical office: http://t.co/fPPDF8jg2spic.twitter.com/uHXsJcTnBt

— Fresno Bee (@FresnoBee) March 31, 2015
According to the network, witnesses at the scene said they heard as many as four gunshots.
The cathedral was evacuated in the midst of a funeral service, Miracle reported, and a police helicopter asked area residents to call 911 immediately if they see a man wearing a white overcoat.
At around 12:30 p.m. local time, the ABC affiliate confirmed that one person had been shot during a domestic incident. A half hour later, AP confirmed that a man and woman had died.
A shotgun was found next to the man and his wife, Corin Hoggard, a reporter for the ABC station, wrote on Twitter, citing the Fresno Police Department. A press conference is expected in the afternoon.
Shot out window at Sang Medical Pediatrics @KSEE24@CBS47pic.twitter.com/xI7DKiz4Is

— Lucero Benitez (@LuceroGBenitez) March 31, 2015