Silk Road rogues: Federal agents arrested for theft, extortion, fraud
Published time: 30 Mar, 2015 20:51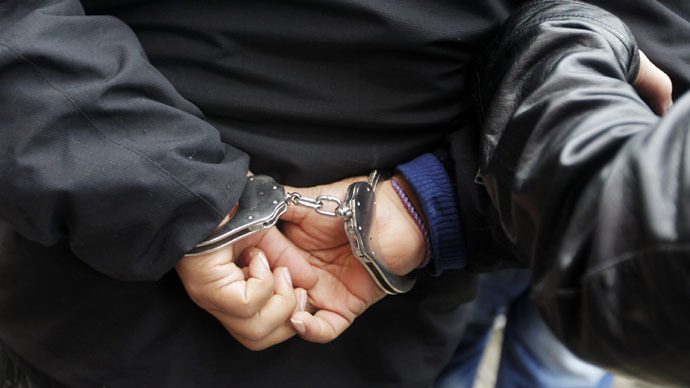 Two federal investigators working on the black-market website Silk Road went 'breaking bad' along the way, claims a DOJ document, charging them with a variety of crimes including Bitcoin theft and extortion.
The Department of Justice indictment charges 46-year-old former Drug Enforcement Agency (DEA) special agent Carl Mark Force IV, and 32-year-old former Secret Service agent Shaun W. Bridges, with wire fraud and money laundering. Force was also charged with theft of government property and conflict of interest. The federal criminal complaint was issued on March 25 in the Northern District of California, but was sealed until Monday.
Read More: Jury finds Ross Ulbricht guilty on all counts over Silk Road website
Force and Bridges were part of the Baltimore-based federal task force charged with investigating Silk Road, the underground marketplace for illicit goods and services shut down by the FBI in 2013. The website's creator, Ross Ulbricht, denied federal accusations that he operated the site under the name "Dread Pirate Roberts."
Ulbricht was convicted in February 2015 on seven criminal charges, including drug trafficking, money laundering, and computer hacking. Sentencing in the case was scheduled for May 15. Ulbricht's lawyer has reportedly requested a retrial, however, following the revelations that two of the federal investigators had engaged in criminal activities of their own.
According to the DOJ indictment, agent Force "developed additional online personas and engaged in a broad range of illegal activities calculated to bring him personal financial gain." The government claims he "engaged in complex Bitcoin transactions to steal from the government and the targets of the investigation," diverting funds into his personal account. Moreover, Force allegedly created two fake personas, one to try and extort $250,000 from "Dread Pirate Roberts" (Ulbricht, according to the federal indictment) and another to sell him information on the government investigation for $100,000. The latter identity was identified in the DOJ report as "French Maid."
The Onion is now obsolete pic.twitter.com/QCAv3nuF3K

— zerohedge (@zerohedge) March 30, 2015
Bridges is charged with diverting $820,000 in Bitcoin that he acquired during the investigation into a personal account at a Japanese exchange Mt. Gox. He allegedly wired the funds into a personal investment account in the US, "mere days before he sought a $2.1 million seizure warrant for Mt. Gox's accounts," the DOJ document says.
Force was arrested in Baltimore on March 27. Bridges surrendered on Monday, the DOJ said in a statement, adding "The charges contained in the complaint are merely accusations, and the defendants are presumed innocent unless and until proven guilty."
The Feds are the real criminals: Two Federal Agents in Silk Road Case Face Fraud Charges http://t.co/D3UHUrIGF9#hypocrisy#overlords#WTF

— Erik Voorhees (@ErikVoorhees) March 30, 2015
According to the DOJ documents, Force had worked as a DEA special agent for 15 years before resigning last spring. Bridges spent six years in the Secret Service.
Read More: Silk Road trial: FBI traced $13mn in bitcoin to Ulbricht
In October 2013, when federal investigators announced the charges against Ulbricht, they called Silk Road "the most sophisticated and extensive criminal marketplace on the Internet," and claimed that several thousand vendors used the exchange to sell a variety of illicit goods to over 100,000 customers. The site reportedly generated over $213 million in revenue, and Ulbricht was charged with taking in millions of dollars in commissions.
Federal task forces in New York, Chicago and Baltimore examining the Silk Road. Investigation by the Baltimore team, of which agents Force and Bridges were a part, resulted in charges against Ulbricht for hiring contract killers. Those charges were not part of the main trial, however, and the case is still pending.