Jury finds Ross Ulbricht guilty on all counts over Silk Road website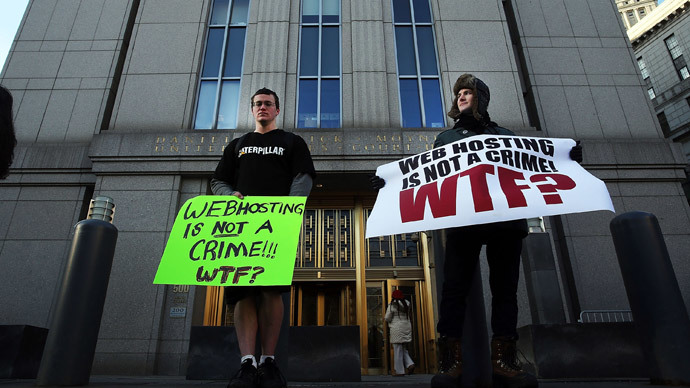 A jury in New York City has convicted Ross Ulbricht of San Francisco on all charges related to the Silk Road website which federal authorities say he operated and thus made available illegal services and substances for order across the world.
A jury deliberated for only three-and-a-half hours before reaching their decision, Sarah Jeong, an attendee covering the hearing for Forbes, wrote on Twitter, finding Ulbricht guilty on Wednesday of all counts, including narcotics trafficking conspiracy, continuing a criminal enterprise, computer hacking conspiracy and money laundering conspiracy.
Ulbricht, 29, now faces a potential sentence of life in prison. His sentencing hearing is scheduled for May 15, according to Jeong.
3 1/2 hours to reach verdict. #SilkRoadTrial

— Sarah Jeong (@sarahjeong) February 4, 2015
In October 2013, United States prosecutors in the Southern District of New York charged Ulbricht with crimes stemming from his alleged involvement in Silk Road, an online marketplace available on the dark web where patrons could purchase contraband including drugs and hacking services.
Attorneys for the government say Ulbricht, using the pseudonym Dread Pirate Roberts, built and maintained the online marketplace allowed customers from across to purchase otherwise contraband items using anonymity-centric cryptocurrency, including fake documents and outright illegal narcotics.
Attorneys for alleged Silk Road mastermind say bitcoin exec set their client up
Ulbricht's defense counsel tried to convince a jury during the trial that their client had been framed, and had abandoned any role with the marketplace after initially getting it off the ground.
Assistant US Attorney Serrin Turner countered those claims, the New York Post reported from court, reminding jurors to consider the "mountain of evidence" it had presented to show Ulbricht ran the site "from start to finish."
Just clarified - sentencing of Ross Ulbricht will not happen until May. The defending team has confirmed that it will appeal #SilkRoadTrial

— Alexey Yaroshevsky (@Yaro_RT) February 4, 2015
A reincarnation of the site, Silk Road 2.0, launched days after Ulbricht's 2013 arrest but has since been seized by authorities and its supposed operators charged. Last month, authorities revealed a new indictment against one of the men alleged to have helped run the second version.
You can share this story on social media: