Commercial drone regulations to be proposed by US senator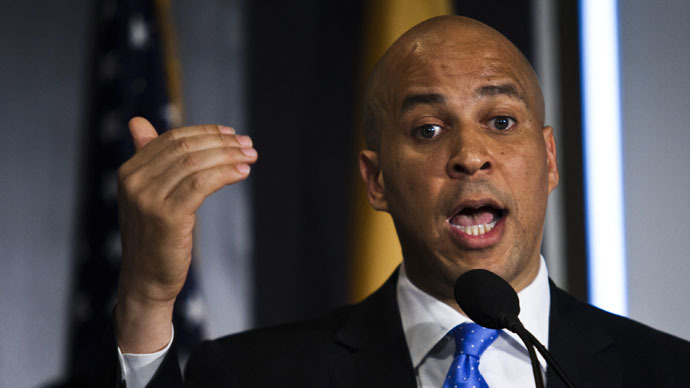 The Federal Aviation Administration (FAA) is still crafting final rules for the use of commercial drones in the United States, but Sen. Cory Booker (D-N.J.) is expected to unveil a bill that would temporarily permit flights of unmanned aerial vehicles.
Dubbed the 'Commercial UAV Modernization Act,' the bill looks to set up guidelines for drone use by companies who want to experiment with them, reported Forbes, which obtained a two-week-old draft of the document. The bill doesn't seek to take the place of potential FAA rules – which could still be some two years away – but rather to serves as a placeholder until the agency finalizes its policies.
More specifically, the bill would allow companies to operate small, unmanned drones for several reasons, including mapping crop sites and surveying construction sites, Forbes reported. Amazon, in particular, has been pushing the FAA to fast-track the development of its rules, which currently ban the large majority of UAV use, so that it could continue testing its drone delivery system.
READ MORE: Secret Service to carry out drone tests over Washington
Under the bill, drone pilots would have to pass an "aeronautical knowledge test" before they'd be eligible to operate a UAV. The drone would only be permitted to fly during the day, would have to remain below 500 feet in the air, and would have to comply with current "visual flight rules."
It's unclear just how much support Booker's proposal would have in Congress, but lawmakers in both parties are reportedly on board.
If passed, these temporary regulations would be notably lax compared to current regulations and even what the FAA is considering for permanent policy. Right now, drone operators must have a private pilot's license, and Booker's legislation would only mandate that they pass a knowledge test.
There are also questions about just how UAVs would operate under visual flight rules, since the FAA doesn't allow flights to take place when the pilot cannot see where they're going. Forbes noted that cameras could be mounted on drones so that pilots can look around via a first-person headset, but it's unclear if that is what the bill would recommend.
What is clear, though, is that numerous companies want to begin testing out drones for commercial purposes. Already, more than 750 companies have requested exemptions from the FAA so they can circumvent the ban on UAVs, but the agency has only fulfilled 50 of them.
In February, the FAA revealed preliminary guidelines that in many ways match up with what Booker will reportedly propose. The initial set of rules would permit drones to fly during the day if they weigh up to 55 pounds (25 kg), stay below 500 feet (152 m) in the air, and fly less than 100 mph (160 km/h).
READ MORE: Draft FAA drone regulations ban 'out of sight' use of civilian UAVs
However, Booker penned an article for CNN just a few days later, warning that the US "has fallen behind in the race to explore where this new technology can take us," pointing to the slow pace of rule-making.
"While other countries acted quickly to do so -- in some instances, years ago -- the commercial use of drones in the United States has remained illegal with the exception of a small handful of commercial users who have successfully filed for waivers at the Federal Aviation Administration," he wrote.
President Barack Obama has signed off on a presidential memorandum overseeing the use of drones at the federal level. It states that all agencies are required to make available their policies on the issue, including collection, retention, and dissemination of information. The deadline for the task is one year.
"[Drones] are a potentially transformative technology in diverse fields such as agriculture, law enforcement, coastal security, military training, search and rescue, first responder medical support, critical infrastructure inspection and many others," the White House said in a statement. "The administration is committed to promoting the responsible use of this technology, strengthening privacy safeguards and ensuring full protection of civil liberties."
You can share this story on social media: