CIA, US Marshals engaged in domestic phone spying – report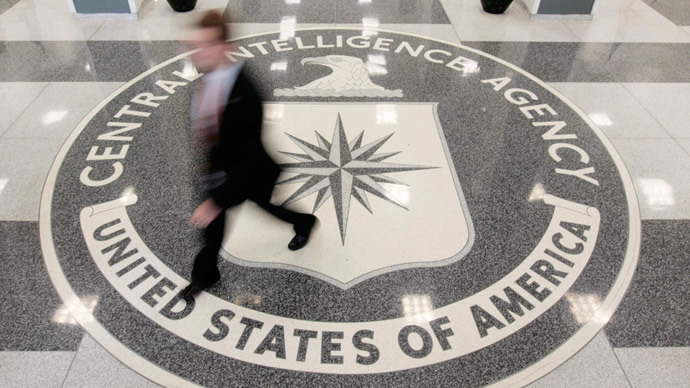 CIA technology used to scan data from cellphones overseas has allegedly been used by the US Marshals Service to spy on phones in the US and Mexico.
For over a decade, airborne devices employed by the Central Intelligence Agency in Iraq, Afghanistan, and elsewhere have been shared with the Marshals Service, an agency of the Department of Justice, the Wall Street Journal revealed Tuesday. Research and development of the technology has cost over $100 million, according to the paper's investigative report.
MT @DevlinBarrett: CIA Gave Justice Dept. Secret Stingray Phone-Scanning Tech http://t.co/qErEkXux5h

— Christopher Soghoian (@csoghoian) March 10, 2015
Small airplanes operating out of five US cities have been equipped with devices – called "dirtboxes" – that mimic cell tower signals, tricking mobile phones into revealing their unique identification information. This is then used to locate targets within three meters (10 feet). The flying range of the airplanes was described as "covering most of the US population."
CIA, long barred from most domestic operations, helping DOJ spy on US soil w/airborne Stingray cell tech @csoghoianhttp://t.co/vjXtRNF72G

— Matt Cagle (@Matt_Cagle) March 10, 2015
Initial versions of the dirtbox device worked on GSM telephones, used in much of the world, and by AT&T and T-Mobile devices in the US. Later models were reportedly able to track down Verizon and Sprint phones as well. The companies did not comment on the revelations to The Wall Street Journal.

Surveillance and intelligence agencies have a history of trying to track and hack cell phones. NSA whistleblower Edward Snowden has revealed that the CIA had been engaged in a "multi-year, sustained effort" to crack security measures on Apple devices. Earlier Snowden revelations documented attempts by the NSA and Britain's GCHQ to hack into the world's largest manufacturer of cell phone SIM cards.
& you just thought we were on same side http://t.co/PNbv9TsKOf

— Bad Habits (@biskit911) March 10, 2015
The CIA, which is forbidden from surveillance work inside the US, recently announced it would establish a fifth directorate, dedicated to "digital innovation," under an ambitious reorganization scheme.
While some technologies developed by the CIA "have been lawfully and responsibly shared with other US government agencies," how those agencies use that technology is not determined by the CIA, an agency spokesman told the paper.
READ MORE:CIA reshuffle features 'mission centers', cyber-warfare to 'cover the entire universe'
A Department of Justice spokesman said the agency did not conduct "domestic surveillance, intelligence gathering or any type of bulk data collection," nor does it gather intelligence on behalf of US spying agencies. The spokesman described the activities of the US Marshals Service as "consistent with federal law."
Civil liberties groups have raised concerns that the CIA-DOJ phone tracking program could be a "digital dragnet of innocent Americans' phones," the paper said.
You can share this story on social media: