​Cops accused of 'murder' after fatally shooting drug suspect in face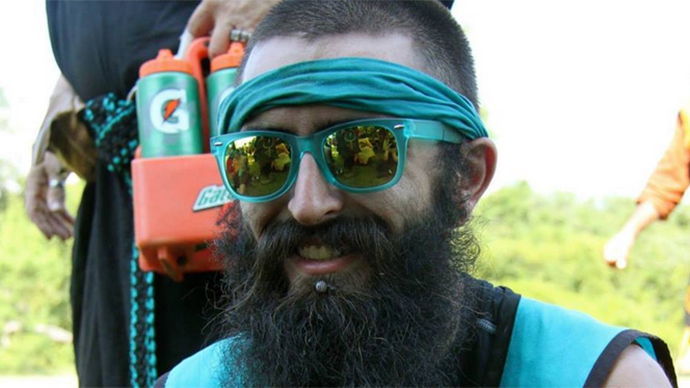 Witnesses who saw police fatally shoot an unarmed Florida man in the face during a SWAT raid say that the carrying out of an apparent drug bust more closely resembled a law enforcement-administered "murder."
Derek Cruice, 26, was the subject of a narcotics investigation that led authorities to conduct a raid on his Deltona, Florida home on Wednesday morning that turned fatal, the Volusia County Sheriff's Office has confirmed.
Sheriff Ben Johnson told local news network WFTV that police were executing a search warrant at Cruice's home pursuant to an "ongoing narcotic investigation" when their suspect "advanced on a member of the SWAT Team who was entering the residence."
"They were met with resistance," Johnson told My News 13, adding that a shooting occured.
One of the deputies on the scene, since identified as 10-year veteran Todd Raible, "opened fire one time, shooting the suspect in the face while just inside the doorway of the home," according to a statement released by authorities on Wednesday. Cruice was pronounced dead later in the day.
"It has since been determined that Cruice wasn't armed," the Sheriff's Office said Wednesday evening.
According to eyewitness, law enforcement has been untruthful about what really happened.
"That is completely a lie. I was there; I watched the whole thing. There was no advancement. There was no reaching for anything," a friend of the victim who asked not to be named told local network WESH.
"The guy was wearing basketball shorts like I am. It's kind of hard to conceal anything or hide anything when this is all you have on," the witness said.
Also among the six people inside the home at the time of the shooting, including Cruice, is Matthew Grady – a 24-year-old eyewitness who also contradicts the police's claims and says Cruice never resisted arrest.
"There's a couple of seconds between opening the door, walking out, getting to my knee and halfway out there's gunfire," Grady told My News 13. "I look back as the guy's grabbing me, and my friend is dead or dying."
According to WFTV, an unnamed man who was inside the home at the time called the deputy's actions "murder."
Volusia County Sheriff's Office spokesman Gary Davidson told the Orlando Sentinel that police uncovered contraband, including a scale, a drug ledger, marijuana smoking pipes, plastic bags and about $3,000 in cash during the raid, but no drugs aside from pot.
According to Davidson, police found only around seven and a half ounces of marijuana inside of Cruice's home.
Raible, 36, was placed on paid administrative leave following the shooting, and the Florida Department of Law Enforcement has reportedly taken over investigating the incident. No charges related to the drug investigation have yet to be announced.
You can share this story on social media: