Sticking point: Smithsonian bans selfie sticks for 'safety of visitors & collections'
Published time: 4 Mar, 2015 12:22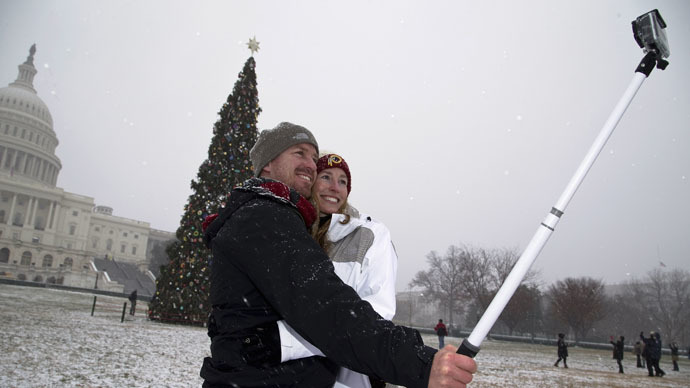 The Smithsonian Institution, the world's largest museum and research complex, has asked its visitors to "leave their selfie sticks in their bags." It means no more remote pics in front of extinct monsters or rockets.
The ban was not triggered by any particular incident, the Smithsonian explained in a statement. It's a "preventive measure" designed to protect visitors and objects, "especially during crowded conditions."

There were more than 28 million visits to the museums and the National Zoo last year, boosted by the fact that admission to all Smithsonian museums in Washington is free.

"For the safety of our visitors and collections, the Smithsonian prohibits the use of tripods or monopods in our museums and gardens," the statement on the museum's website informed.
READ MORE: The selfie obsession: Get a real life 3D image of… yourself

The institution also forbids large backpacks from entry.

The total number of objects, works of art and specimens at the Smithsonian is estimated at nearly 138 million, including over 126 million specimens and artifacts at the National Museum of Natural History. The Smithsonian Institution includes 19 museums and galleries and the National Zoological Park.

The move follows similar restrictions at other US museums, including New York's landmark Metropolitan Museum of Art and the New York Museum of Sex.