Dutch embassy smokes DC mayor's office over pot remark
Published time: 2 Mar, 2015 21:48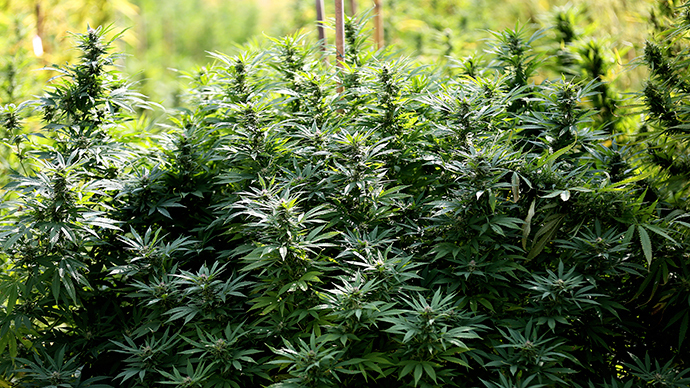 Officials in Washington, DC say the district's new lax marijuana rules are a far cry from what's on the law books in Amsterdam, but the Dutch embassy begs to differ.
As of last week, adults in the United States capital could legally possess up to two ounces of marijuana but are still barred from smoking up in public. In preparing the city for the shift in policy, Mayor Muriel Bowser said last week that DC won't become "like Amsterdam," where pot shops aplenty have made the Netherlands a tourist destination for weed enthusiasts.
On Thursday, the Dutch embassy in DC published a blog post where its authors alleged that being "like Amsterdam" is anything but bad.
An accompanying chart – dubbed a "trolly infographic" by the Washington Post's Wonk blog – has since made waves on the internet, and not just on the foreign embassy blogosphere: Other sites have since picked it up as well.
According to the chart's illustrator, DC is indeed not all that "like Amsterdam." In fact, the US capital pales in comparison to the Dutch city in terms of population, bike lanes, street cars and museums – and, contrary to popular belief, weed rules aren't as lax overseas as Americans are led to believe: possession of 0.176 ounces of pot and up is punishable by arrest, the chart reveals.
DC's new marijuana law went into effect last Friday morning and comes on the heels of decisions in Colorado and Washington state to let adults grow and possess weed. Unlike DC, though, laws in those states permit pot proponents to open state-sanctioned dispensaries where marijuana can be legally bought and sold.