Vandals cause chaos as Arizona goes internet-free for 15 hours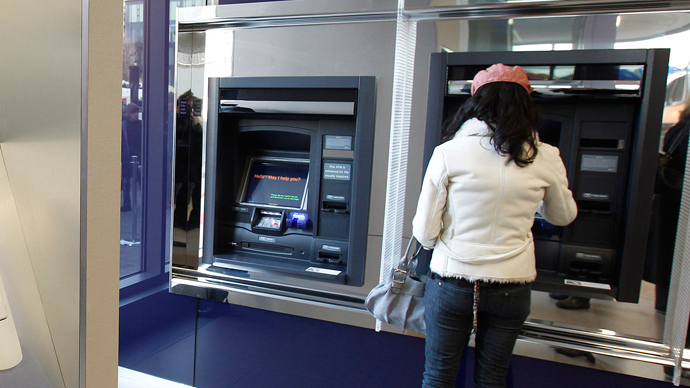 From Phoenix to Flagstaff, residents couldn't get cash from the ATM, 911 systems were disrupted and credit card purchases couldn't be processed because a cut fiber-optic internet cable buried in the desert disabled internet service for hours.
Phoenix police spokesman Officer James Holmes told AP the cable cutting vandals were probably looking for cooper wire after probably using power tools to cut the cable. Copper wire fetches high prices as scrap, though the vandals didn't find any.

"Your average house saw and wire cutters wouldn't do it," Holmes told the news outlet. He said the damage was estimated at $6,000. Holmes said any charges resulting would not be limited to just vandalism.
Aerial pictures of @CenturyLink crews fixing vandalized cables that caused internet outage across northern Arizona. pic.twitter.com/ZfeiBV1fXT

— Bruce Haffner (@chopperguyhd) February 26, 2015
READ MORE:Elite US hackers shut down Syrian internet trying to snoop on traffic – Snowden
Service was finally fully restored early Thursday morning after 15 hours of interrupted service, according to the Associated Press. The internet service provider CenturyLink said the problem was first reported around noon on Wednesday, with customer complaints coming in from towns in the northern part of the state like Phoenix, Flagstaff, Prescott, Page, and Sedona. The company blamed the outage on vandalism to its cable. Police are investigating.

"It's endangerment," Holmes said. "When you think about that, if someone has an emergency and the only means they have of contacting or getting assistance is through their cellphone, that's just not a good thing."
READ MORE:State Dept-funded program installs alternative networks abroad
The outage showed how modern society has become so reliant on technology to conduct many of its services and transactions. Questions are being raised about back-up systems.
Northern Arizona loses Internet, cellphone, landline capabilities for hours after fiber-optic cable intentionally cut http://t.co/ndPoebO9Zx

— ABC News (@ABC) February 26, 2015

The cables were bundled in a conduit sleeve and buried several feet under the soil about a quarter-mile from the nearest house. The company's technicians had to find the break by inspecting the line mile by mile before splicing it back together. The cables can easily be detected from above ground, as the trenching machines used to bury them leave a mark on the landscape.
READ MORE:FCC adopts net neutrality rules endorsed by open internet advocates
For now, there is no back-up service, which left the city of Flagstaff relying on the Arizona Department of Public Safety for help in dispatching police and firefighters. In Prescott Valley, authorities said 911 service was supplemented with hand-held radios and alternate phone numbers.
Vandalism in #Arizona shows the internet's vulnerability: http://t.co/rt67N53ukH#abc15pic.twitter.com/JHbxLuji7D

— ABC15 Arizona (@abc15) February 26, 2015
Centurylink says it is working to complete a backup line by the end of the year.
There was no disruption, however, to what the industry calls "plain old telephone service," as it is not dependent on internet.