DOJ: No civil rights charges for George Zimmerman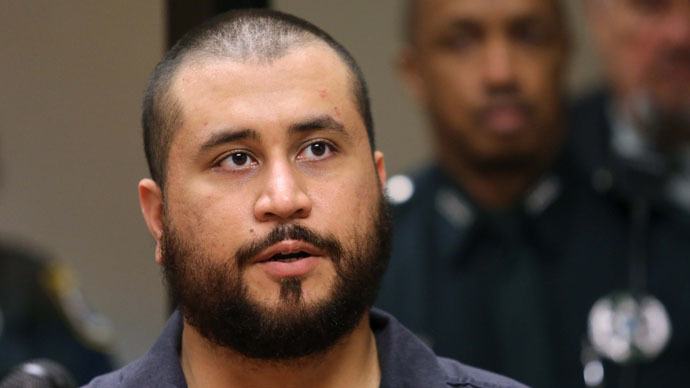 The US Department of Justice has announced that independent federal investigators found insufficient evidence to pursue federal civil rights charges against George Zimmerman in the 2012 slaying of Trayvon Martin.
"A comprehensive investigation found that the high standard for a federal hate crime prosecution cannot be met under the circumstances," Attorney General Eric Holder said in a statement. However, he added that "we, as a nation, must take concrete steps to ensure that such incidents do not occur in the future."

Zimmerman, a neighborhood watchman in Sanford, Florida, fatally shot Martin during an altercation in February 2012. He was acquitted of murder charges in July 2013, by a jury that rejected the prosecutors' case as lacking sufficient evidence.
"After a thorough and independent investigation into the facts surrounding the shooting, federal investigators determined that there is insufficient evidence to prove beyond a reasonable doubt" that Zimmerman's conduct violated federal criminal civil rights statutes.
The decision comes almost exactly three years after Martin's death on February 26, 2012.
Zimmerman has maintained that he was acting in self-defense from a physical assault when he shot Martin, who was 17 at the time. Martin's name became a rallying cry for civil rights groups protesting police treatment of African-Americans, flaring up last year following the deaths of Michael Brown of Ferguson, Missouri, and Eric Garner of Staten Island, New York, at the hands of the police.
The DOJ statement went to great lengths to note that the decision "does not reflect an assessment of any other aspect of the shooting," but solely the "department's inability to meet the high legal standard required to prosecute the case under the federal civil rights statutes."
As far as the Department of Justice is concerned, "the investigation into this incident has been closed."
Later on Tuesday, the family of Trayvon Martin released an official statement concerning the DOJ's decision:
"We remain poised to do everything in our power to help eradicate senseless violence in our communities, because we don't want any other parent to experience the unexplainable loss we have endured," the family said. "We will never, ever forget what happened to our son, Trayvon, and will honor his memory by working tirelessly to make the world a better place."