Vermont could be first state to legalize marijuana via legislation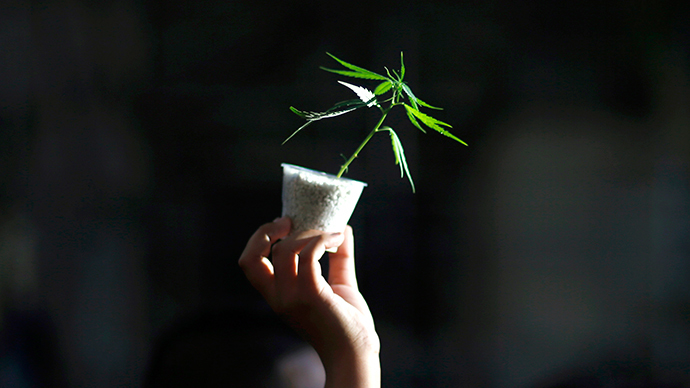 A bill introduced on Tuesday in Vermont could end the prohibition of marijuana by legalizing its possession, use and sale in the state for people aged 21 and over. It would be the first in America to do so by law rather than through the ballot box.
Under Senate Bill 950, adult residents could possess up to one ounce of marijuana and grow up to nine plants (two mature, seven immature) for personal use. Cultivation would be limited to secure indoor facilities; there would be no smoking in public and non-residents could purchase up to one-quarter of an ounce from a licensed retail shop.
The bill's sponsor, Progressive Sen. David Zuckerman, told The Huffington Post that he is pursuing legalization because it's simply a more rational approach to a substance that is in such widespread use today.
"One can experiment with alcohol, as many do, and use marijuana, as many do, and turn out to be a positive and productive member of our society," Zuckerman said. "Certainly, I've not hidden the fact that I recreationally used while I was in college, and yet I turned out to be a productive business person."
Vermont Could Be Next State To Legalize Recreational Marijuana http://t.co/xkftmDHHaY

— William Loudon (@WilliamLoudon) February 17, 2015
Medical marijuana has been legal in the state for over a decade and the experience has helped lawmakers think about how to expand rules for recreational use. Lawmakers, law enforcement and lobbyists also went to Colorado for a three-day fact-finding excursion to learn how the state regulated retail marijuana when the prohibition was lifted in 2012.
READ MORE:Extra strong 'skunk' cannabis linked to 25% of psychosis cases – study
The bill also includes proposals for earning tax revenue from sales – $40 per ounce for a marijuana flower, $15 per ounce for any other marijuana product and a $25 tax on immature cannabis plants sold by a grower. The tax revenue would go towards substance abuse programs, law enforcement, education, and academic and medical research on the plant. Meanwhile, a Marijuana Control Board would oversee the state industry and enforce regulations.
READ MORE: Marijuana 'can be helpful' for some medical conditions, surgeon general says
Zuckerman said a vote could take place as early as this year, but he expects for discussions to push the bill for a vote in 2016 – a year where multiple states are considering ballot measures to legalize the drug.
Vermont Gov. Peter Shumlin (d) has suggested he would be in favor of passing the bill.
"My bias on legalization is toward legalization," Shumlin said in January. "Let's remember, we have this conversation and we pretend that you can't get marijuana now. In the real world, folks, if you want to get marijuana in Vermont, we're in Lala Land if we're pretending you can't. The question is how do we move to a smarter approach that doesn't promote addiction, that doesn't promote abuse and really accepts the reality."
READ MORE: Discontent with Washington, US states look to nullify federal laws
So far, four states – Alaska, Colorado, Oregon, Washington and the District of Columbia – have legalized recreational marijuana through voter referendum. Colorado's tax revenue from sales tax and excise tax was $44 million in in its first year of recreational sales.
Under America's federal laws, however, marijuana is still considered illegal throughout most of the country.
You can share this story on social media: