​State Dept. prepares to give armed drones to allies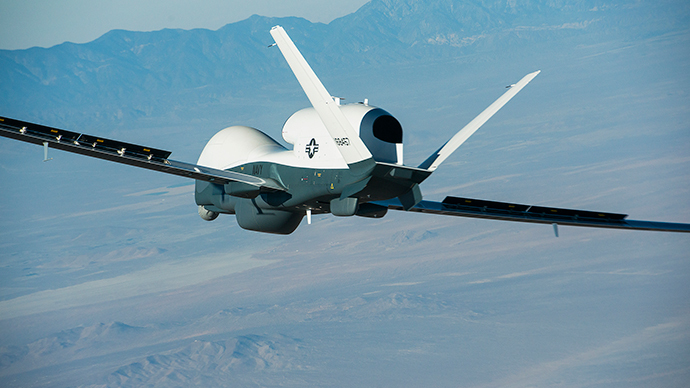 Government officials in the United States say the White House is readying to announce a policy change that will let armed unmanned aerial vehicles, or weaponized drones, legally be given to allied nations.
The Washington Post was first to report on Tuesday this week that the Obama administration is preparing to reveal details about an arrangement that will for the first time let American allies receive the controversial counterterrorism tool that has become a hallmark of recent US-led wars.
"The United States is committed to stringent standards for the sale, transfer and subsequent use of US-origin military UAS," or unmanned aerial systems, the State Department said in a statement on Tuesday.
"The United States' new UAS export policy establishes the standards by which the United States will assess, on a case-by-case basis under the US Conventional Arms Transfer Policy, potential exports of military UASs, including armed systems," the State Dept. said.
READ MORE:US gives Afghanistan fleet of drones
The US has long provided partners with UAVs which lack advanced weapons systems and instead are equipped with surveillance technology. In 2013, for example, Afghanistan's then president, Hamid Karzai, said his American counterpart offered to provide a fleet of spy drones to the Afghan army. But Washington's reluctance to sell weaponized drones has let other countries, including Israel, take advantage of the budding UAV market up until now, the Wall Street Journal reported.
Reporting for the Washington Post, however, journalist Missy Ryan wrote on Tuesday this week that the Obama administration's new policy change will permit the widespread export of armed drones for the first time, potentially allowing partners as wide-ranging as Italy and Turkey to take advantage of America's armed, unmanned aircraft.
"The technology is here to stay," an unnamed senior State Department official told Ryan on condition of anonymity. "It's to our benefit to have certain allies and partners equipped appropriately."
It is not yet been announced what nations will benefit first from the program, but the State Dept. said the Obama administration new policy "provides a disciplined and rigorous framework within which the United States will exercise restraint in sales and transfers and advance its national security and foreign policy interests, which includes enhancing the operational capabilities and capacity of trusted partner nations, increasing US interoperability with these partners for coalition operations, ensuring responsible use of these systems and easing the stress on US force structure for these capabilities."
Earlier this month, the Bureau of Investigative Journalism reported out of the UK that at least 2,464 people have been killed by US-led drone strikes since President Barack Obama took office in Jan. 2009, including a minimum of 314 civilians. According to the bureau's research, at least 26 people were killed as a result of five drone strikes launched by the US Central Intelligence Agency last month alone.
You can share this story on social media: