US 'eyeing new air base' in Iraq amid talk of major offensive on ISIS
Washington is working to install a new air base in Iraq's Kurdistan to be used in a campaign against Islamic State (ISIS), media report. This comes as the White House's special envoy on ISIS speaks of a ground operation in Iraq against the militants.
This time an American stronghold in the region will be deployed in Erbil, the capital of semi-autonomous Kurdistan region in northern Iraq that is expected to be used as a logistics hub to supply primarily munitions for warplanes of the US-led coalition against ISIS militants.
"The base is close to Erbil, the capital of the regional government…The warplanes will do surveillance, but the warplanes which will bomb ISIL targets will not take off from here," Helgurt Hikmet, spokesperson for the Ministry of Peshmerga (Kurdish self-defense forces) said, as cited by Anadolu Agency.
Turkey's Hurriyet also reported that the US is preparing documents to get land leasehold for the next 15 years to station US military personnel and warplanes. A number of the US Air Force's Black Hawk helicopters have already been deployed to Erbil earlier this month, to ensure quick rescue operations to save downed pilots bombing ISIS positions in Northern Iraq. Such operations became a priority after ISIS fighters burnt alive a downed Jordanian pilot.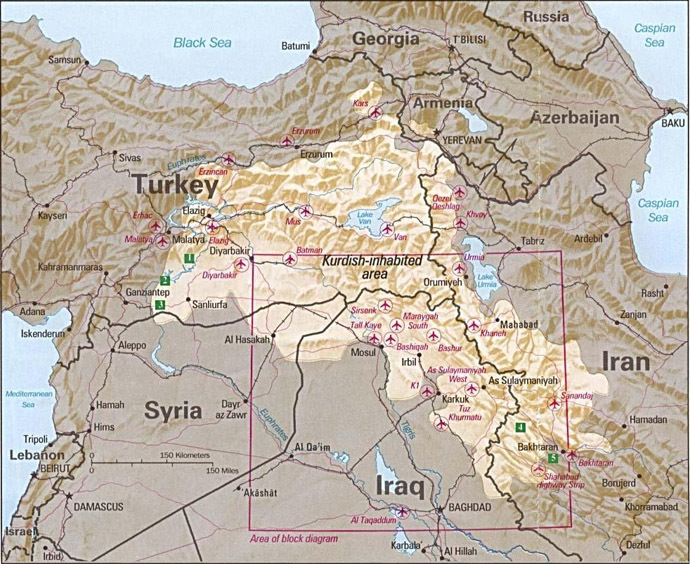 Fighter jets of the US and its western allies have been conducting airstrikes against ISIS in Iraq since early August. Starting from September 23, the US and its Arab allies: Saudi Arabia, Bahrain, Qatar, Jordan and the United Arab Emirates started bombing ISIS in Syria, without obtaining any authorization either from Damascus or a UN mandate.
"There will be a major counter offensive on the ground in Iraq," retired Marine Corps General John Allen, the White House special envoy on the Islamic State, told Jordan's official Petra news agency a week ago. The operation is actually supposed to be an Iraqi army offensive supported by the anti-ISIS coalition firepower.
But on Friday, the Islamic State carried out a coordinated suicide bomber attack against the air base housing 320 US Marines just eight kilometers away from the western Iraqi city of al-Baghdadi, confirmed to be under the extremists' control now.
READ MORE: ISIS launches suicide attacks at Iraqi base housing US Marines
The Pentagon said Marines at al-Baghdadi, who are instructors to the Iraqi army, were not directly involved in the fighting.
Back in Iraq like in good old days
When President Barack Obama announced back in 2010 that "American combat mission in Iraq has ended" he really meant that a decade-long war was over.
Less than half a year ago American president remained confident about no American servicemen participating in any ground operations in the Middle East.
"The notion that the United States should be putting boots on the ground, I think would be a profound mistake. And I want to be very clear and very explicit about that," Obama told NBC's Meet the Press program in early September 2014.
The developments in Iraq in the recent months, where ISIS fighters have been capturing territories, forced Washington to deploy instructors to Iraqi army to help it battle terrorists.
Late last year, Chairman of the Joint Chiefs of Staff, General Martin Dempsey, told Congress that US troops might have to take a larger role on the ground in Iraq.
By the end of January there already were 4,500 US troops in Iraq, in training and advisory roles, reported The Guardian.
Finally, on Wednesday President Obama called on to the US Congress to authorize military action against the Islamic State militants 'in limited circumstances' and not in 'enduring' operations.
"I'm convinced that the United States should not get dragged back into another prolonged ground war," said the president at the White House.
"The presence of any Americans on the ground has the potential, the danger of becoming the trip wire that can get us deeply involved," former US Senate foreign policy adviser James Jantras told RT. The expert also questioned the real meaning of the term "enduring".
"What is enduring? Does it mean that they can engage in some firefight on occasion – but not too many of them? What is 'enduring' really mean?"
The answer to this question has been voiced by the White House press secretary Josh Earnest, who said that language on the issue is "intentionally fuzzy".
"We believe there shouldn't be overly burdensome constraints that are placed on the commander in chief," Earnest said.
You can share this story on social media: