Tesla batteries to power entire homes out soon – Elon Musk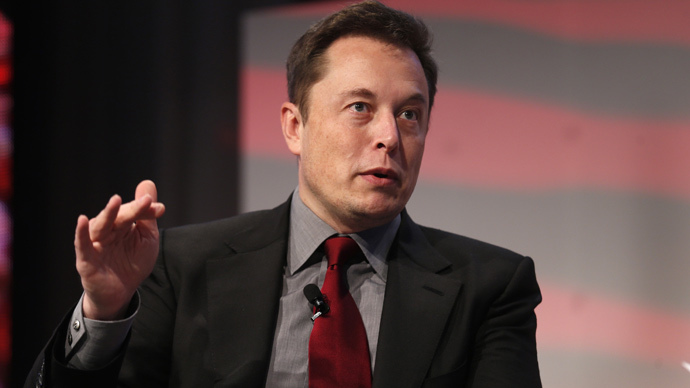 Tesla Motors says its ambitious plan to produce battery packs strong enough to power houses will be reality within six months. The promise comes as the company revealed lower-than-expected sales figures for Model S vehicles.
"We are going to unveil the Tesla home battery, the consumer battery that would be for use in people's houses or businesses fairly soon," company's CEO Elon Musk said during the latest earnings call, adding that the design stage of the product is over.

The new type of battery is likely to be unveiled in the next "month or two," Chief Technology Officer JB Straubel stated, adding that the idea is "really great" and "I'm really excited about it," without further elaborating on the details of the design.
#Tesla Plans to Unveil Batteries that Power Homes http://t.co/915igU410Mpic.twitter.com/dnWX4ABOz7

— Sputnik US (@SputnikNewsUS) February 12, 2015
The idea was mentioned last year as well, when Musk said he had something planned that would be placed in people's homes and not their cars.
READ MORE: Apple set to battle Tesla with California mystery van?
"We are trying to figure out what would be a cool stationary [battery] pack," Musk said. "Some will be like the Model S pack: something flat, 5 inches off the wall, wall-mounted, with a beautiful cover, an integrated bi-directional inverter, and plug and play."

The announcement came amid a somber sales outlook for the automaker, with latest figures falling short of predictions. Tesla shipped just 9,834 Model S vehicles in the fourth quarter, falling short of 11,200 total, which the company projected to deliver. Overall, Tesla assembled nearly 12,000 cars during the quarter.

Following the news, firm's shares dropped 4.6 percent on Thursday, with Tesla posting $0.13 loss per share versus the expected profit of $0.32 per share in the fourth quarter.

Earlier in December, Musk tried to attract Chinese auto buyers to boost sales by announcing a trade-in program that would give shoppers a discount on a $100,000 Tesla car if they brought in their old car.

READ MORE: Elon Musk to Chinese auto buyers: Trade in old car for discount on $100k Tesla
You can share this story on social media: