Facebook suspending Native Americans over 'fake' names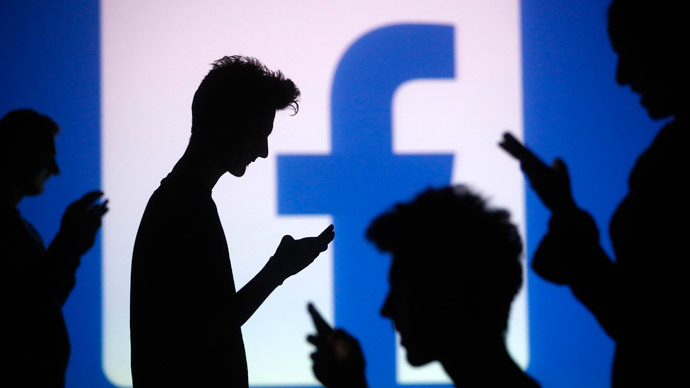 Native Americans are complaining that Facebook's "real name" policy results in many accounts being repeatedly suspended, as the company's algorithm cannot believe names such as Lone Hill or Brown Eyes could be real.
According to areport from Colorlines, users with Native American names are being locked out of their accounts, with the social networking site demanding they prove their identities to regain access.
"We require people to provide the name they use in real life," the social network says on its help page. "That way, you always know who you're connecting with."
This policy is having a direct negative affect on Native Americans, whose rare names sometimes raise red flags. In a blog post, Dana Lone Hill said she fell victim to this policy, as her account – active since 2007 – was suspended.
Facebook reignites real-name controversy after suspending Native American author's account - http://t.co/xIy0LyzuBGpic.twitter.com/GrCr2y1a6v

— Techtub.in (@tech_tub) February 10, 2015
Lone Hill, a Lakota Indian, says she received a message from the social media giant saying that "it looks like the name on your Facebook account may not be your authentic name," stating that she must submit proper IDs to prove her existence.
After sending in her photo ID, library card, and one piece of mail, she received a reply from the company urging her to be patient while Facebook investigated her real identity. After almost a week, Lone Hill's account was finally restored.
"I had a little bit of paranoia at first regarding issues I had been posting about until I realized I wasn't the only Native American this happened to," Lone Hill wrote.
One of Hill's friends had to change his Cherokee alphabet name to English, while some others "were forced to either smash the two word last names together or omit one of the two words in the last name."
In the case of Ogala Lakota Brown Eyes, Facebook even "changed his name to Lance Brown," Lone Hill wrote, forcing a threat of a class-action lawsuit for the company to allow him to use his real name again.
Some Native Americans have been granted administrative protection status to avoid recurring problems, such as Shane Creepingbear, who was "kicked off Facebook for having a fake name" on Columbus Day last year. Creepingbear, of the Kiowa Tribe of Oklahoma, says it's a "problem when someone decides they are the arbiter of names...it can come off a tad racist."
Try again @Creepingbear apparently my family name does not meet @facebook standards. Way to go #ColumbusDay#facebookpic.twitter.com/HYiu55DYgh

— Shane Creepingbear (@Creepingbear) October 14, 2014
To deal with the problem – which apparently started in 2009 – more than 10,000 Indians signed a petition calling on Facebook to "allow Native Americans to use their Native names on their profiles."
A Facebook spokesperson told Colorlines that significant improvements have been made by the company recently, "including enhancing the overall experience and expanding the options available for verifying an authentic name."
READ MORE: Facebook changes real name policy, apologizes to LGBT community
Facebook's real name policy faced harsh criticism a few months back when it barred some members of the drag queen community from going by their stage names on the site. The incidents prompted the social network's chief product officer, Chris Cox, to apologize "to the affected community of drag queens, drag kings, transgender, and extensive community of our friends, neighbors, and members of the LGBT community for the hardship that we've put you through."
You can share this story on social media: