FDA fails to report fraud in clinical trials – study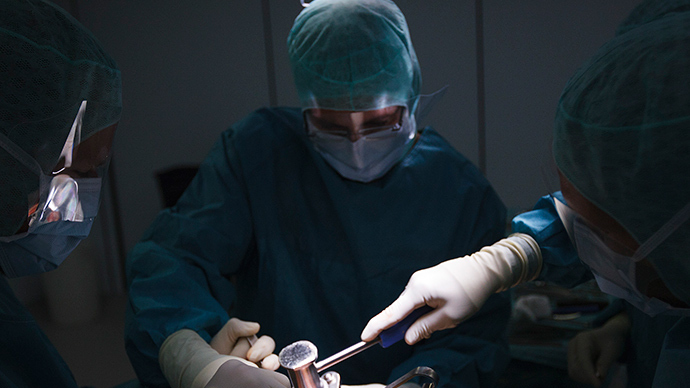 The Food and Drug Administration (FDA) routinely fails to report evidence of fraud or misconduct when it inspects the way researchers conduct clinical trials, leaving the public unaware of which research is credible and which isn't.
Researchers at New York University found that in dozens of published papers where the FDA had uncovered faults in clinical trials, only three ever indicated that violations occurred. In a stem cell trial, for example, all patients were said to have experienced improvement – despite one having a foot amputated.
The New York University study examined 57 clinical trials that received a notice of violation from the FDA for poor record keeping, false information, and poor patient study. Researchers found that findings from those clinical trials were used in 78 published papers – but only in three instances were the faults in the clinical trials mentioned in the papers.
READ MORE:GMO potato seeks FDA approval, opponents say safety risks remain
In the other cases, none of the published papers containing data from faulty trials were corrected or retracted.
"These are major things," Professor Charles Seife, the study's author, told Reuters. "No one really knows unless you go through these documents that anyone is question the integrity of the trials."
US FDA has been failing to report scientific fraud. Public rarely told of misconduct in clinical trials. TheVerge http://t.co/F1cE3E7y11

— Colin McLean (@colinmclean) February 9, 2015
In one case, an entire clinical trial was considered unreliable by the FDA, but the published paper didn't mention the violation at all. In another trial, researchers covered up a patient's death.
Of the 57 published clinical trials, 39 percent had evidence of false information, 25 percent reported adverse events, 61 percent had record keeping problems, and 35 percent failed to protect the safety of the patient or had issues with oversight or informed consent.
"The FDA has repeatedly hidden evidence of scientific fraud not just from the public, but also from its most trusted scientific advisers, even as they were deciding whether or not a new drug should be allowed on the market," Seife wrote at Slate. "For an agency devoted to protecting the public from bogus medical science, the FDA seems to be spending an awful lot of effort protecting the perpetrators of bogus science from the public."
Seife said his team could have uncovered even more instances from the 600 clinical trials mentioned in the documents, but most of the documents obtained from the FDA were heavily redacted. "In some cases, you can't even tell which drug is being tested," he said.
READ MORE:Millions of GMO mosquitoes may be released in Florida neighborhood
Every year, the FDA inspects several hundred clinical sites performing biomedical research on human participants and occasionally finds evidence of violations of good clinical practices and misconduct. The study said, however, that the FDA has no systematic method for communicating these findings to the scientific community, and its findings go unremarked in peer-reviewed literature.
In a statement to Reuters, the FDA said it is "committed to increasing the transparency of compliance and enforcement activities with the goal of enhancing the public's understanding of the FDA's decision, promoting the accountability of the FDA, and fostering an understanding among regulated industry about the need for consistently safe and high-quality products."
READ MORE:US spends most on this drug… and no one knows how it works
You can share this story on social media: