​PA teen charged with murder after taking selfie with victim's body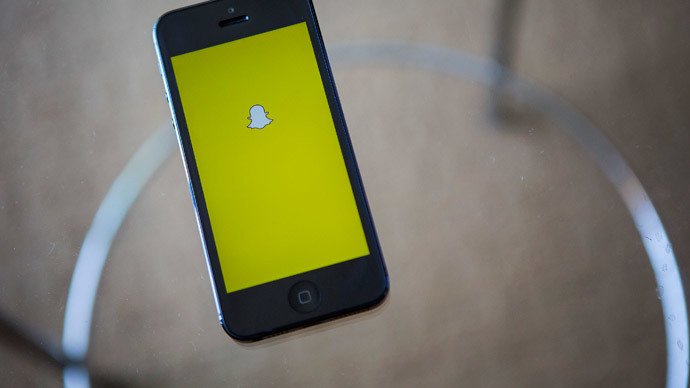 A selfie depicting the body of a murdered person led police in Pennsylvania to arrest a 16-year-old high school student, who confessed to fatally shooting his classmate in the face.
Ryan Mangan was found dead from a single gunshot wound to the face last Wednesday inside his Jeannette, PA home, and two days later local authorities arrested Maxwell Marion Morton and arraigned him on charges of first-degree murder, homicide and possession of a firearm by a minor.
Authorities narrowed in on Morton after the parent of a classmate said her child had received a grisly photograph on his cell phone. It had apparently been taken at the murder scene and sent via the Snapchat social media application.
An affidavit signed by the police describes the photograph as showing Mangan sitting in a chair with a gunshot wound to the face, and "also depicts a black male taking the 'selfie.' He is facing the camera with his victim behind him. The photo had the name 'Maxwell' written across the top."
According to the Pittsburgh Tribune-Review, the mother of the boy who received the picture alerted authorities on Thursday, and said her son had also been sent texts supposedly from Morton reading: "Told you I cleaned up the shells" and "Ryan was not the last one."
Police didn't find any bullet shells when they combed the murder scene on Wednesday. However, after receiving a tip-off, they visited Morton's home on Friday and discovered a 9 mm handgun and a matching shell casing.
Morton was advised of his rights in the presence of his parents and confessed to killing Mangan, the paper reported. The teenager was arraigned on Friday night before District Judge Joseph R. DeMarchis. The justice denied Morton bail, and he is next scheduled to appear in court on February 19.
"This is really a question about criminal pathology rather than technology," Pamela Rutledge, the director of the Media Psychology Research Center and a psychology and social media instructor at Fielding Graduate University in Santa Barbara, California, told the Tribune-Review. "Perpetrators in need of validating their power and sense of self-importance have used all kinds of communications to 'brag' about criminal activities — from the local hangout to social media, like Facebook."
Last August, a Minnesota man was charged with murder after he reportedly posed for a selfie next to the lifeless body of his wife. In November, a Tennessee couple made headlines after they snapped selfies in the car of a pastor they were accused of killing.
Morton will be tried as an adult, the Pittsburgh Tribune-Review reported.
You can share this story on social media: