5 killed, including children, in Georgia shooting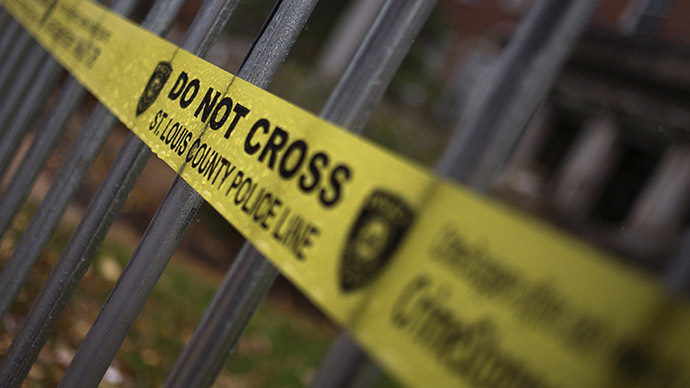 Seven people were shot, five fatally, after a gunman opened fire in the street in Douglas County, west of Atlanta. The victims included the ex-wife and several of the shooter's children. The gunman then committed suicide.
Douglas County Sheriff's Lt. Glenn Daniel told AP that the shooting took place in Douglasville at around 3pm Saturday. Alarmed residents made a 911 call reporting a gunman shooting people in the street.
READ MORE: Shooter reported at University of South Carolina campus
"We had multiple victims shot in the street," Sheriff's Chief Deputy Stan Copeland told local ABC affiliate WSB-TV 2.
Police said the victims' ages ranged from toddlers to adults and some of them were related. The gunman also fired shots in one of the houses.
"Some of [the victims] are siblings, so some [people] are related. We just don't know who is who right now," Copeland added.
Officers later identified some of the victims as the former wife and children of the gunman. The shooter is believed to have died of a self-inflicted gunshot wound, the Sheriff's Office said.
Neighbors told WXIA-TV that the incident involved a family with five children. Police have not yet determined the motive for the shooting.
Some of the injured died before reaching the hospital. Two of the individuals who have survived are children.
READ MORE: NJ cops shoot 9 times, kill black man who had his hands up
The names of the victims will be released only after police notify the family members.
Witnesses have been describing a heavy police presence in the area. "When we came in, we kept hearing police car after police car. We saw helicopters. We said something is going on," neighbor Geraldine Price told CBS46. "It's just shocking. As a parent, you don't want to think that a mother would lose her child…it's just shocking all together and it's sad."
"It's very devastating," said another local, Shelton Price. "Nothing ever really happens here."
You can share this story on social media: