Shooter reported at University of South Carolina campus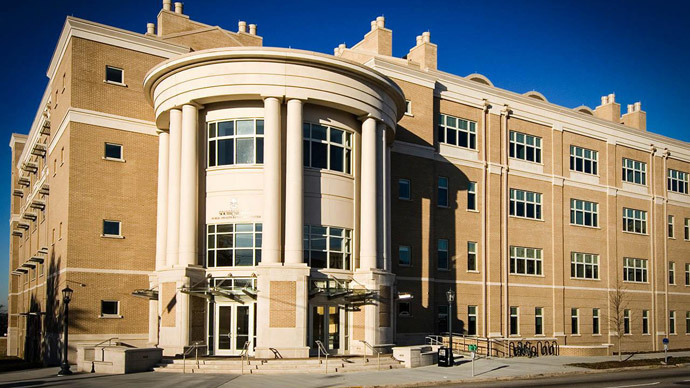 Shots were reportedly fired at a major South Carolina college on Thursday, causing a panic and prompting police from across the region to descend on the school.
A message posted to the University of South Carolina's official website at 1:16 p.m. local time on Thursday said shots were fired and students and faculty should seek shelter.
Details are still developing, but the school said an hour later that there was no longer any active threat.
My classroom right now. Everybody please stay safe! pic.twitter.com/0E1z3W5QGE

— Rachel Bennett (@rachel_bennett7) February 5, 2015
The initial incident reportedly occurred at the Public Health Research Building on the college's Columbia, SC campus. Nearly 40,000 students in all are enrolled in the private university.
"All University of South Carolina buildings are on lockdown," The State, a local paper, reported soon after, although certain school buildings were reportedly being evacuated despite calls to shelter in place.
SAFETY ALERT: SHOTS FIRED PUBLIC HEALTH RESEARCH BUILDING. pic.twitter.com/uemQDlPWNU

— DrinkingTicket ® (@DrinkingTicket) February 5, 2015
"Officers in SWAT gear are armed with AR-15s, and they are moving everyone across the street from the school of public health," the paper reported.
"Seek safe shelter," the university said in an emergency alert. "Remain indoors. Obey officials."
DEVELOPING: Active Shooter Situation On Campus Of University Of South Carolina http://t.co/NETOSUcXqApic.twitter.com/Qx3Hgesl9U

— LEX 18 News (@LEX18News) February 5, 2015
According to Will Whitson, a Columbia-based reported for Raycom Media, security appears to have been increased at the South Carolina State House following reports of the campus shooting; according to The State, the governor of South Carolina cut short a news conference Thursday afternoon due to security concerns.
Carolyn Callahan, a reporter with WSFA-TV, said the Columbia Police Department and campus police are both on the scene.
Park@College,Assembly@ College closed to traffic. Emergency @USC school of health. CPD assisting. pic.twitter.com/RCPkYVwBBa

— Cola Police Dept. SC (@ColumbiaPDSC) February 5, 2015
USC Public Health Building is covered up with law enforcement. Current chatter is that it's a murder / suicide. pic.twitter.com/hwJZCQ0YI2

— Alan Clemmons (@RepAlanClemmons) February 5, 2015
DETAILS TO FOLLOW
You can share this story on social media: