6 Bosnian natives charged with supporting ISIS from US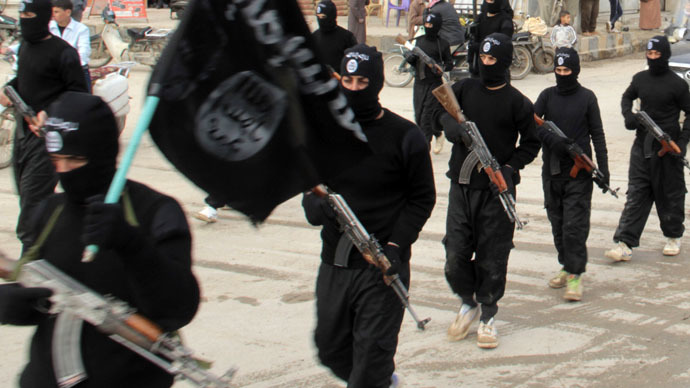 Six Bosnian natives living in the US have been charged with providing money and equipment to foreign fighters joining Al-Qaeda, the al-Nusra Front and the Islamic State in Syria and Iraq, the US Justice Department says.
"Today's charges and arrests underscore our resolve to identify, thwart, and hold accountable individuals within the United States who seek to provide material support to terrorists and terrorist organizations operating in Syria and Iraq," Assistant Attorney General John Carlin said on Friday.
The six are Bosnian natives, aged between 26 and 42, living in Missouri, Illinois and New York. Five of them were arrested in America and charged over an alleged attempt to provide material support and resources to terrorists. The department says the sixth person is overseas.
According to a federal grand jury indictment, made public by the Justice Department, members of the group were planning to send money and equipment - including US military uniforms, combat boots, tactical gear, military surplus goods and firearms accessories - to be used to commit crimes outside the United States. Accomplices in Turkey and Saudi Arabia acted as intermediaries. They received the money and property from the defendants in the US and transferred them to militants fighting in the Middle East.
The 6 Bosnians that FBI task force caught, trying to help ISIS? Guess where? St. Louis, Missouri. http://t.co/WZB5WYUkax

— Robert Caruso (@robertcaruso) February 7, 2015
Over the past two years, the group transferred thousands of dollars to purchase equipment for a man identified as Abdullah Ramo Pazara and other foreign fighters traveling to join the fight in Syria, Iraq and elsewhere, the indictment read, Reuters reported.
In one message last year, two of the accused parties discussed buying a night-vision optic with a built-in camera for recording killings in the Middle East, the indictment states. It said members of the group used telephones and Facebook, along with other social media, to send and receive messages, using fictitious names and code words including "Lions," "Bosnian brothers" and "mujahids."
READ MORE: Islamic State operative confesses to receiving funding through US - report
Last month, a man believed to be a Pakistani commander of the Islamic State (IS, formerly ISIS/ISIL) confessed to law enforcement agencies in Pakistan to receiving funds via the United States, according to a leading Pakistani newspaper citing its sources. Yousaf al Salafi allegedly revealed he was getting funding routed through the US to run the organization in Pakistan and recruit young people to fight in Syria. The man allegedly owned up to recruiting jihadists, to send them to Syria for about $600 a person.
"The US has been condemning IS activities, but unfortunately has not been able to stop the funding of these organizations, which is being routed through the US. The US had to dispel the impression that it is financing the group for its own interests and that is why it launched an offensive against the organization in Iraq but not in Syria,"a source revealed to the Urdu-language Daily Express on condition of anonymity.
You can share this story on social media: