Islamic State operative confesses to receiving funding through US - report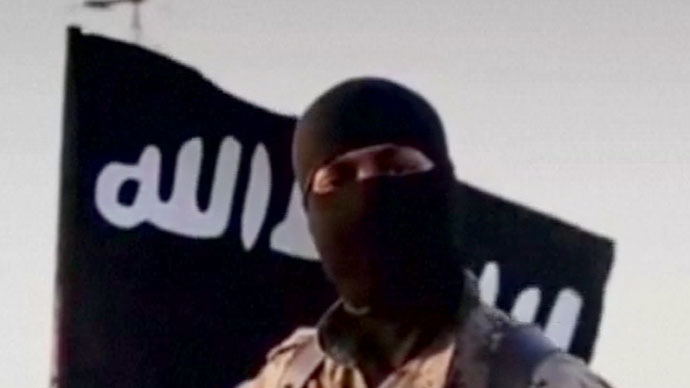 A man believed to be a Pakistani commander of Islamic State or Daish, Yousaf al Salafi, has confessed to law enforcement agencies in Pakistan to getting funds via the United States, according to a leading Pakistani newspaper siting its sources.
Al Salafi and two companions were arrested in Lahore, Pakistan on January 22, according to AFP.
"During investigations, Yousaf al Salafi revealed that he was getting funding – routed through America – to run the organization in Pakistan and recruit young people to fight in Syria," a source close to the investigations revealed toUrdu-language Daily Express on condition of anonymity, according to its sister English newspaper The Express Tribune. The newspaper also claimed that Al Salafi was in fact arrested last year sometime in December.
Al Salafi also allegedly confessed to recruiting jihadists to send them to Syria and was receiving about $600 per person. He also admitted that he had been working with a Pakistani accomplice, who was reportedly the Imam of a mosque.
"The US has been condemning the IS activities but unfortunately has not been able to stop funding of these organizations, which is being routed through the US. The US had to dispel the impression that it is financing the group for its own interests and that is why it launched offensive against the organization in Iraq but not in Syria," a source said.
However, it was not made clear where exactly the funds came from within the US.
"Yes that is true as this issue was raised several times in the local media and even in the diplomatic corridors between US and Pakistan and there was media reporters here suggesting that hundreds of recruits have been exported to strain from Pakistan," a security source in Pakistan told Sputnik news agency.
The sources who spoke to the Express Tribune also revealed that the awkward revelations had been revealed to US Secretary of State John Kerry on his recent trip to Islamabad.
"The matter was also taken up with CENTCOM [US Central Command] chief, General Lloyd Austin, during his visit to Islamabad earlier this month," a source said.
A source told Reuters last week that Al-Salafi is a Pakistani-Syrian who came to Pakistan via Turkey five months ago and that he had established an ISIS group in Pakistan.
In recent months, Pakistani media has been discussing the amount of influence Islamic State has in Pakistan, and have cited several incidents in the cities of Lahore and Multan where Islamic State flags and graffiti have been seen. However Pakistani authorities have indicated that local militants would oppose Islamic State, according to IHS Jane's defense review.
In response to large-scale advances made by ISIS militants in June 2014 in both Iraq and Syria, the US and other coalition countries began a large-scale air campaign over the region. The US and the UK have sent non-operation soldiers to Iraq, as well as special forces.
According to Pentagon documents seen by the Associated Press on Tuesday, President Obama will ask for a $38 billion increase for the core budget of the Defense Department. Of this $5.3 billion will go towards training and equipping the Iraqi armed forces and the moderate opposition in Syria in the ongoing fight against Islamic State.
You can share this story on social media: